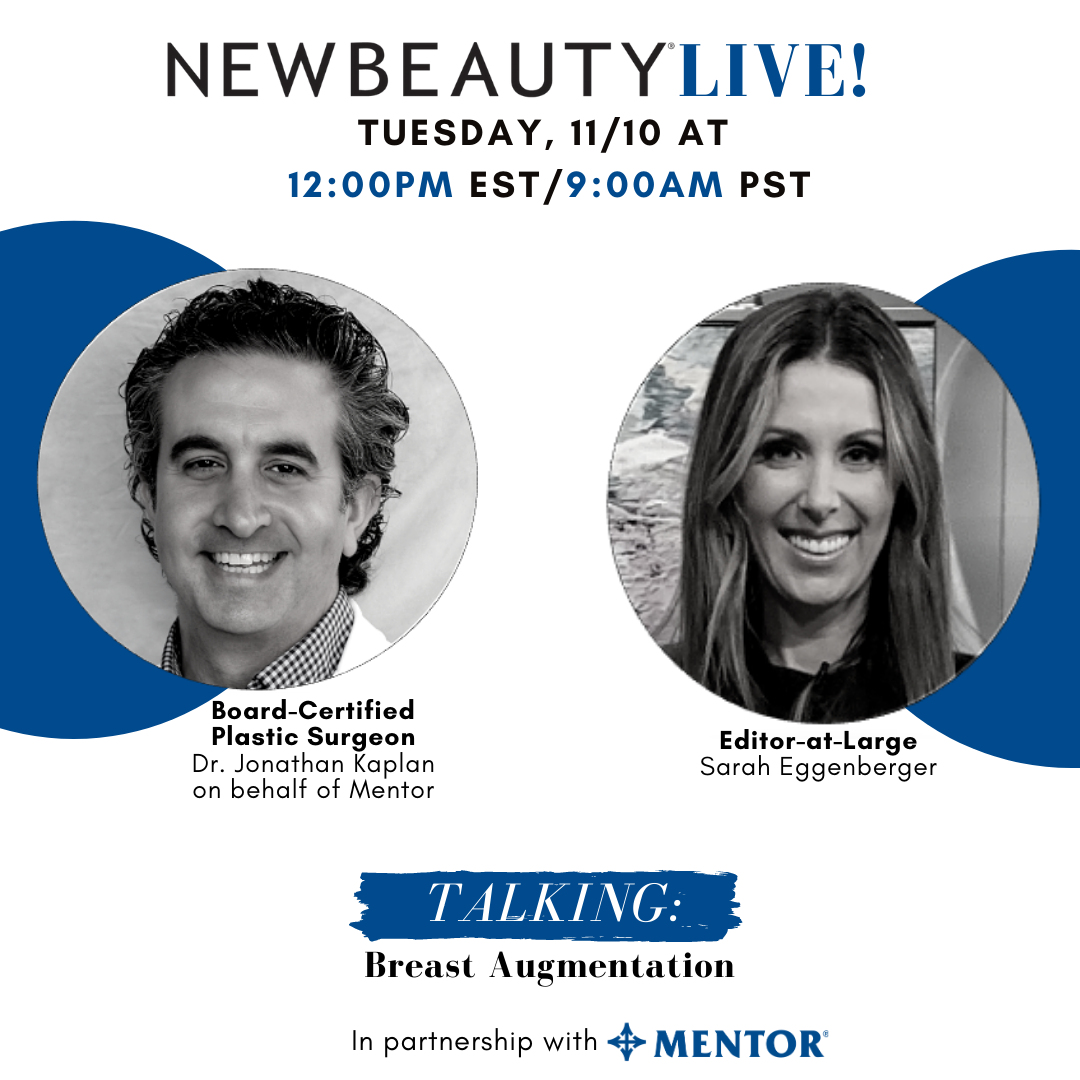 We're very excited to announce that Dr. Jonathan Kaplan, board certified plastic surgeon and founder/CEO of BuildMyBod Health will be NewBeauty Magazine's guest on Instagram Live! So tune in Tuesday, November 10th at 9am PST. If you're reading this after November 10th, click here for the recording.
Dr. Kaplan on Instagram Live with New Beauty
This is huge and you don't want to miss it! The award winning, widely read self-care and cosmetic "bible," ie NewBeauty Magazine will be interviewing Dr. Kaplan on Instagram Live! Sarah Eggenberger, editor-at-large of NewBeauty and Dr. Kaplan will discuss all things breast augmentation.
Dr. Kaplan is thankful to Breast Implants by Mentor for making this possible behind the scenes. So where will you be on Tuesday, November 10th at 9am PST? The same place you always are – looking at your phone! Just make sure you're tuned to @newbeauty or @breastimplantsbymentor on Instagram Live for the details on breast augmentation.
Click here for the original blog post written by Dr. Kaplan for BuildMyBod.