CoolSculpting® and DualSculpting – Freeze away the fat!
Do you want to reduce stubborn pockets of fat in areas like the abdomen, love handles, and thighs? Who doesn't?! But, do you not have time for an invasive plastic surgery and its associated recovery time? Not to worry. A new cosmetic procedure called CoolSculpting® can eliminate fat cells non-surgically, during an outpatient appointment that you can fit in during your busy work day!
What Exactly is CoolSculpting?
CoolSculpting is one of the newest fat removal procedures that San Francisco men and women are raving about! Offered at Pacific Heights Plastic Surgery, CoolSculpting is ideal for Bay Area patients who just can't get rid of stubborn fat deposits, but either don't have the time or don't desire to undergo plastic surgery and its associated general anesthesia. CoolSculpting can fight and eliminate fat cells for good in a variety of problem areas, including the:
Abdomen
Flanks
Inner Thighs
Outer Thighs
Chin
Upper Arms
Many San Francisco patients are pleased to hear that CoolSculpting works without the use of knives or needles. Instead, Dr. Kaplan and his staff will apply a gel pad to your treatment area, and then the CoolSculpting applicator. Together, this gel pad and applicator apply direct cooling to your problem areas. Through this cooling, CoolSculpting kills fat cells, which are then exited from your body using your natural elimination system.
To check pricing on CoolSculpting, click here.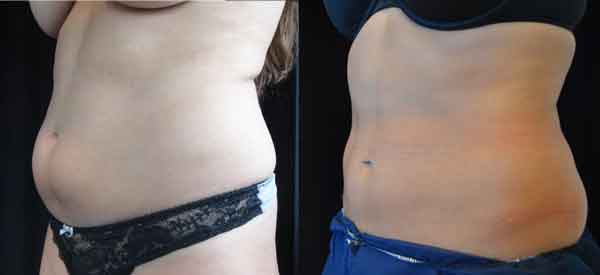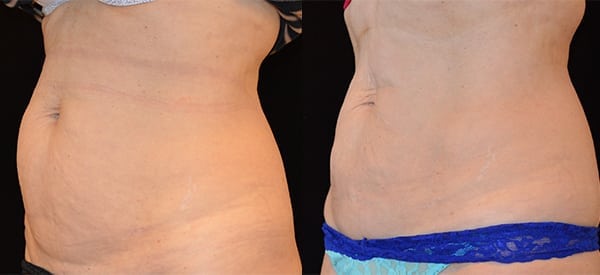 Before and after photos of CoolSculpting*
What Does CoolSculpting Feel Like?
While individual experiences will differ, many of Dr. Kaplan's San Francisco CoolSculpting patients report that it is a cold sensation that is initially uncomfortable but becomes comfortable as your body's numbing response sets in. In fact, most patients say they can easily multi-task during their one-hour treatment session. Popular activities performed by Bay Area CoolSculpting patients during their treatment times include reading a book, watching TV, surfing their SmartPhone, or even taking a nap!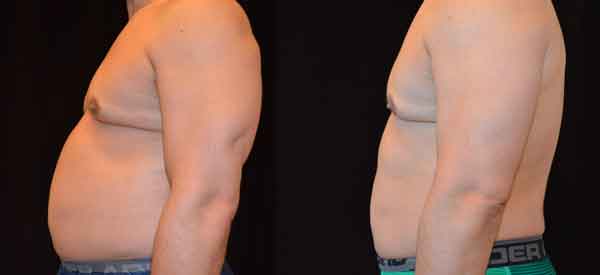 How Long Does it Take to See the Results of CoolSculpting?
Almost every time a potential San Francisco CoolSculpting patient calls Pacific Heights Plastic Surgery to inquire about the procedure, they want to know how long it will take to see the dramatic results this technology offers. While individual results vary, most of Dr. Kaplan's patients can begin seeing the final results of their procedure within about 3 months – after their body has both destroyed and eliminated the targeted fat cells in your treatment area.
The Benefits of CoolSculpting
CoolSculpting offers several benefits to San Francisco patients who decide to undergo this simple outpatient procedure. First, since it doesn't involve any surgery, it is a procedure and technology that is available to a wider array of patients, including those who have medical conditions that make them ineligible for surgeries like a tummy tuck or liposuction, patients who smoke, those who are allergic to general anesthesia, or those who have a fear of undergoing surgery. It seems too good to be true, but CoolSculpting really can deliver amazing results without any nips and tucks!
Second, this procedure is non-invasive, and can even be performed during an extended work lunch hour. There's no downtime, which means you can swing by Pacific Heights Plastic Surgery for your treatment, then head on back to your daily activities without needing to rest, recover, or take pain medications!
Third, CoolSculpting is an effective procedure for killing and eliminating fat cells, so that they go away for good. San Francisco patients should keep in mind, though, that their remaining fat cells can still grow after their treatment. That means even after your procedure, you'll need to maintain a healthy diet and exercise plan so that you don't gain additional weight and negate your results.
Finally, this procedure is completely scarless. So knives and incisions aren't involved, you'll have no telltale signs that you've had work done, and you can feel comfortable and confident in whatever you choose to wear!
Additional CoolSculpting Benefits You Won't Find Anywhere Else in San Francisco.
In our pristine CoolSculpting room, we can provide twice the fat reduction in half the time with our two CoolSculpting® machines.* Hence, DualSculpting! Not only that, but after a surgical procedure in our in-office operating room, you can recover in our CoolSculpting® room and receive CoolSculpting® while recovering from an unrelated cosmetic procedure. Something we like to call SurgiSculpting®. You read that right – you can come in for a non-fat eliminating procedure like a facelift or breast augmentation, and receive CoolSculpting in our surgical recovering room while you are waiting to be discharged!
To check pricing on CoolSculpting, click here.
Think CoolSculpting is Too Good to Be True?
We know what you're probably thinking. CoolSculpting just sounds too good to be true. How on earth can a non-surgical cosmetic procedure help you eliminate fat, so quickly? Well, we're here to tell you that this procedure, and its results, are a reality! The proof is in the pudding! 
Dr. Kaplan and his staff have all attended CoolSculpting University, and for that reason, we are a CoolSculpting® Certified Practice – the ONLY plastic surgery practice in San Francisco to be certified and offer DualSculpting. The choice is clear. Enjoy CoolSculpting® from a room with a beautiful view of San Francisco, watch TV, check your email and freeze away twice the fat in half the time!*
To learn more about these life-changing procedures and discuss your body-contouring goals, please call board certified plastic surgeon Dr. Jonathan Kaplan at (415) 923-3005.
To schedule your initial consultation or book online by clicking here. We hope to hear from you soon!
*Individual Results May Vary