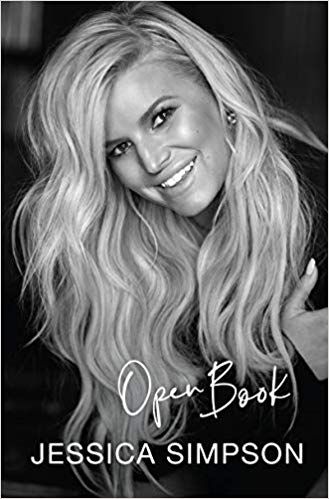 We've all been hearing a lot about Jessica Simpson's memoir but now there are some juicy details regarding Jessica Simpson's plastic surgery! She discusses having two tummy tucks back to back and some complications. We'll try and break down her experience. Totally unsubstantiated of course! Jessica Simpson's plastic surgery Based on excerpts we have read, Jessica (yes, we're on a first name basis) was...
Read more »
---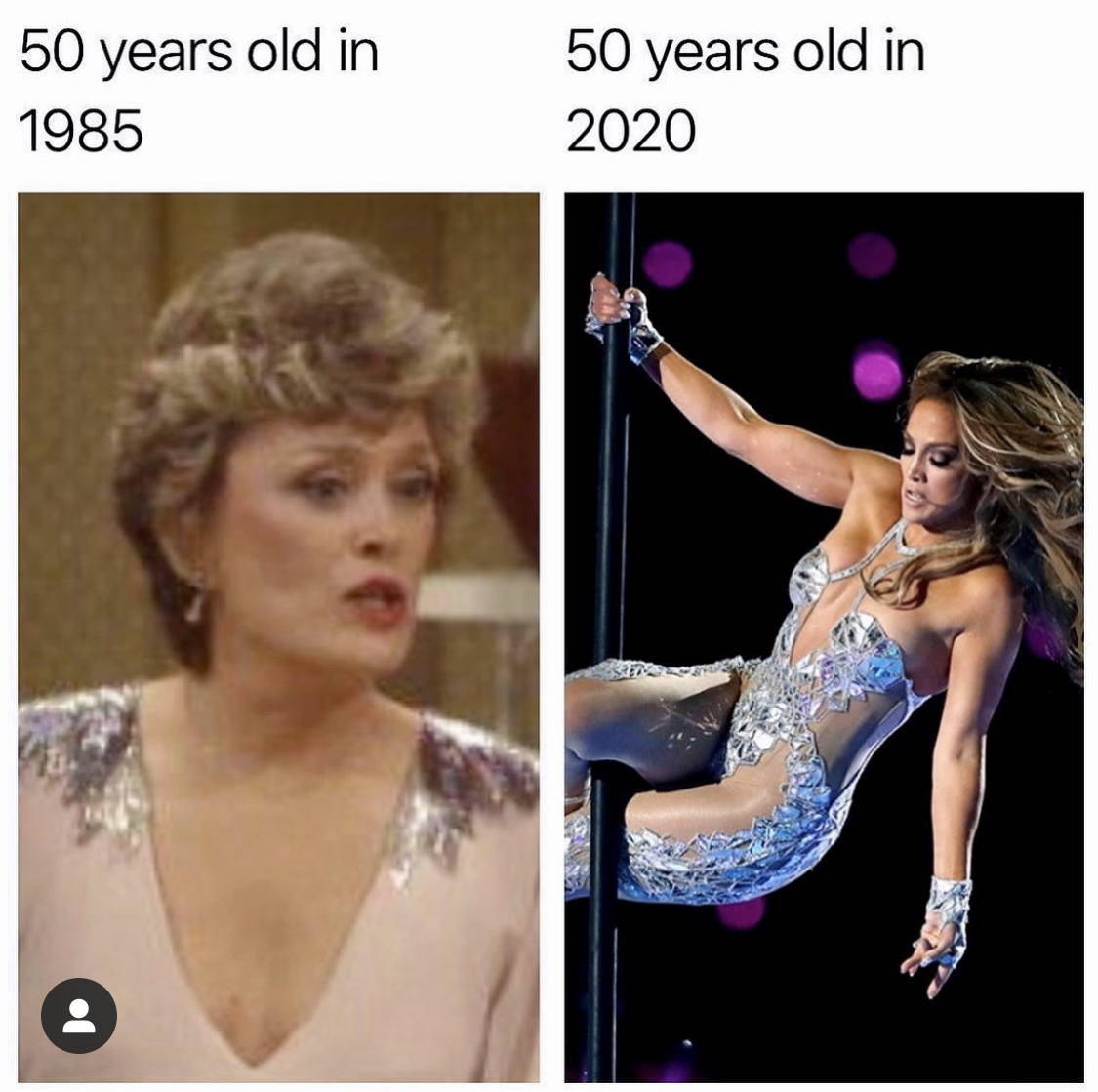 This year's Super Bowl was disappointing for many reasons. Being from Louisiana, it was disappointing the Saints weren't in the big game. With San Francisco as my adopted home, it was also disappointing that the 49er's lost. But what wasn't disappointing? The appearance of J Lo and Shakira! These women are defying age. And the question on everyone's mind is, did J Lo get plastic...
Read more »
---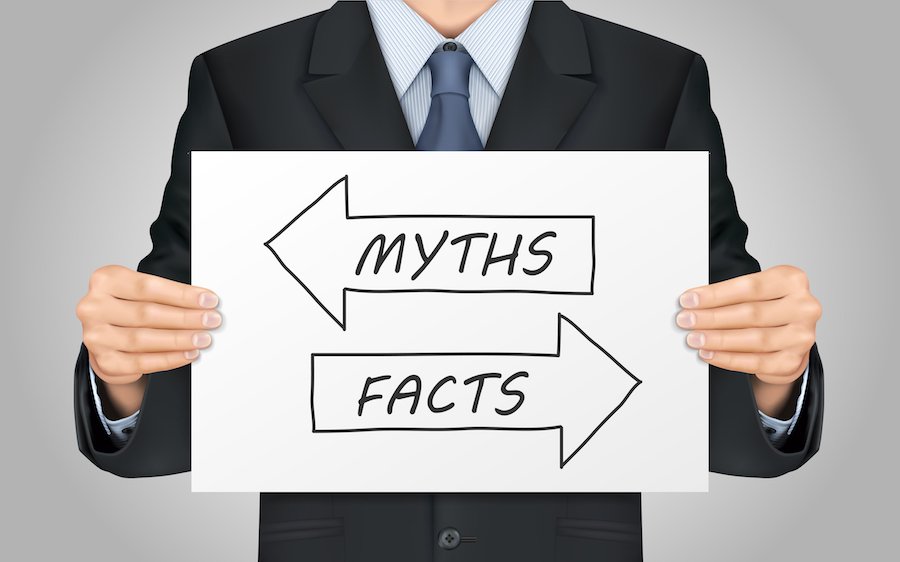 As a plastic surgeon, I've heard many myths about aesthetic medicine. It doesn't matter how often they're repeated, it still doesn't make them true. But consumers and potential patients certainly think they're true after hearing them so many times. So here is the truth! 5 myths about aesthetic medicine 1. Liposuction – Myth: After lipo, I'll get fat in other parts of my...
Read more »
---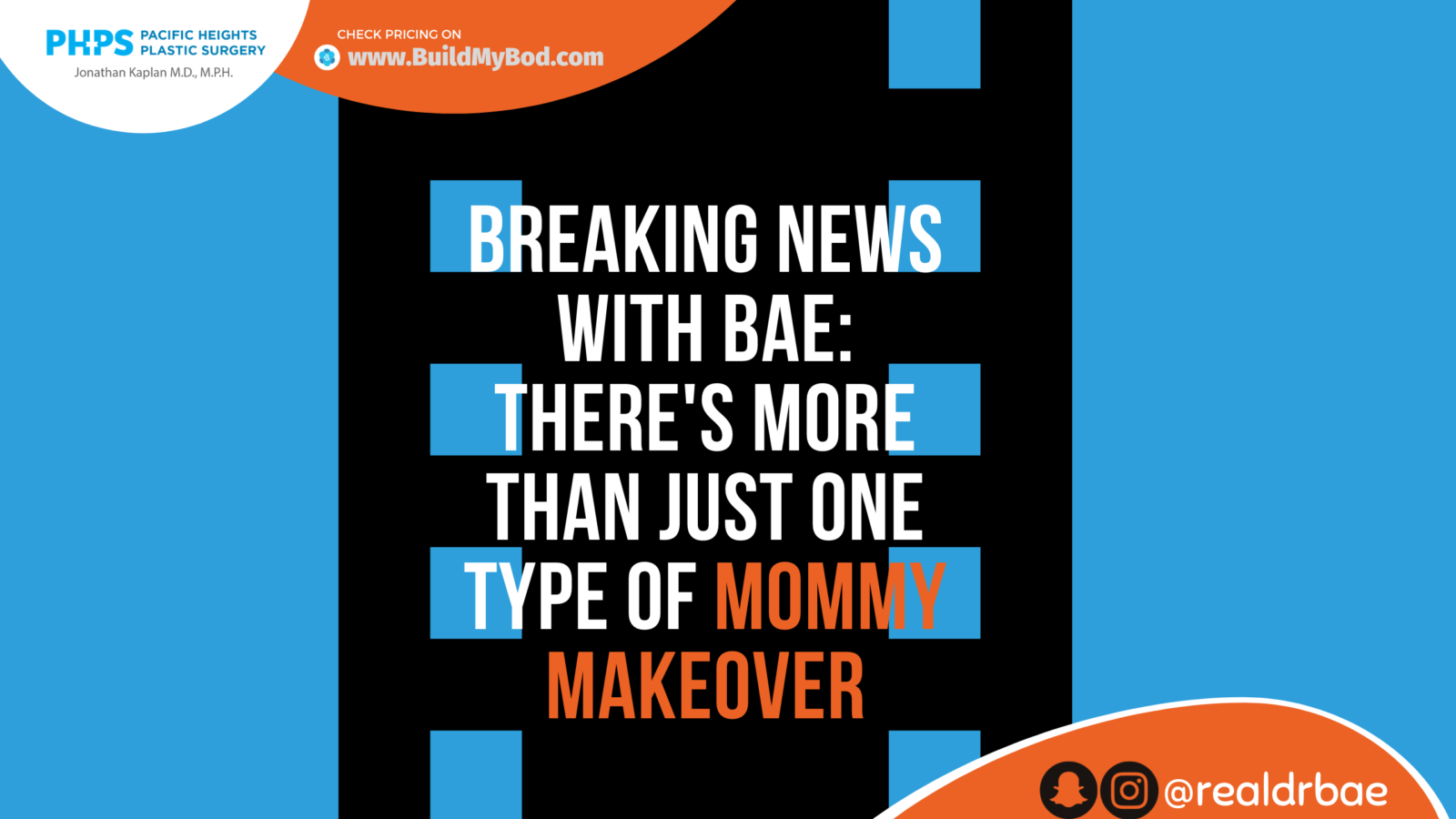 The term Mommy Makeover is thrown around quite a bit amongst plastic surgeons and patients considering the procedure. But what is it? At its most basic meaning, a Mommy Makeover is a procedure to the breasts and abdomen to give a woman back her pre-pregnancy body. But there are several variations as you will see below. Types of Mommy Makeover In our practice, a...
Read more »
---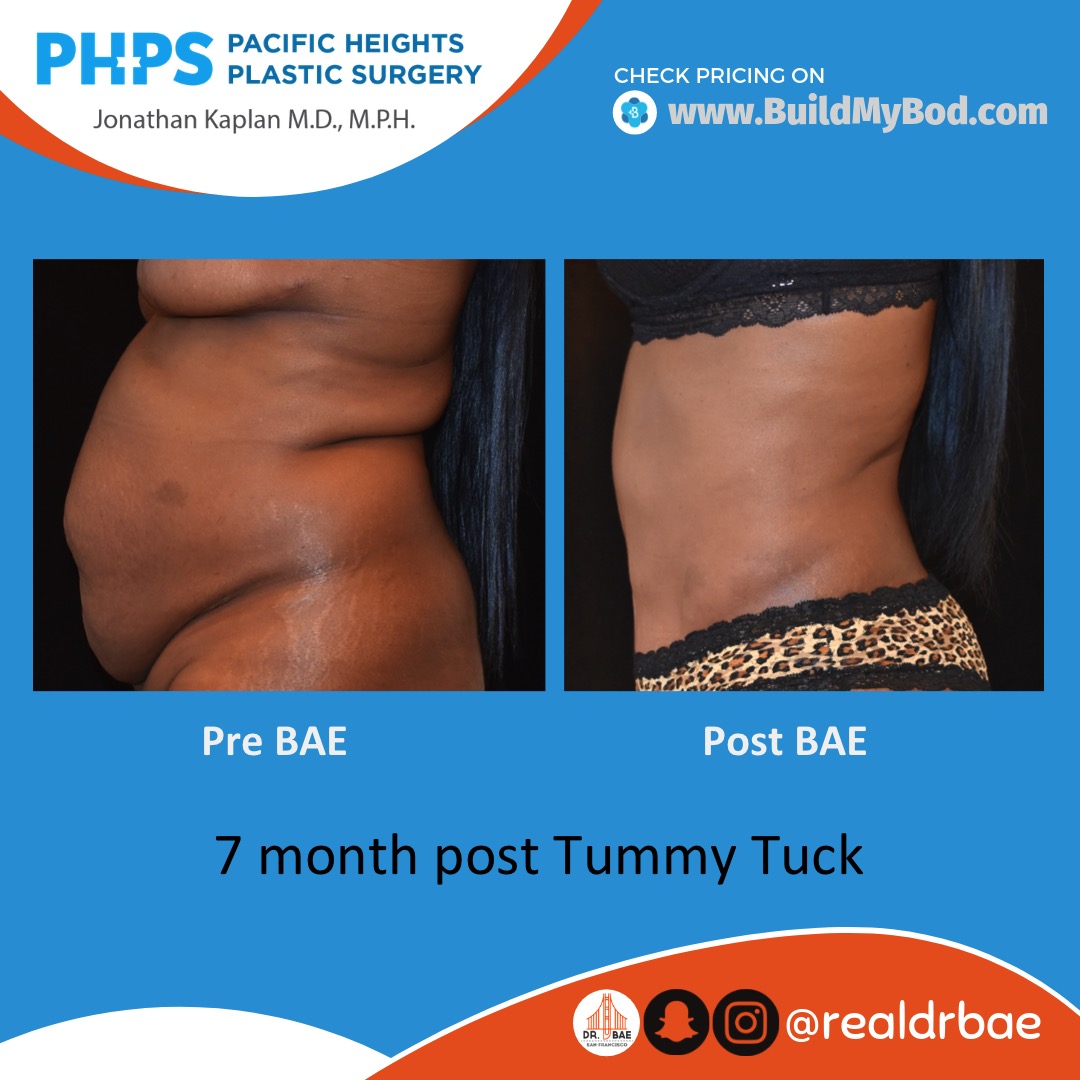 Anyone that's had a child (one or multiple) is familiar with the upper abdominal bulge after pregnancy. This may resolve a few months after pregnancy or it may remain. That bulge is due to three things and therefore, requires three procedures done at the same time to address all of them. Abdominal bulge after pregnancy The upper abdominal bulge, shown above, that occurs after...
Read more »
---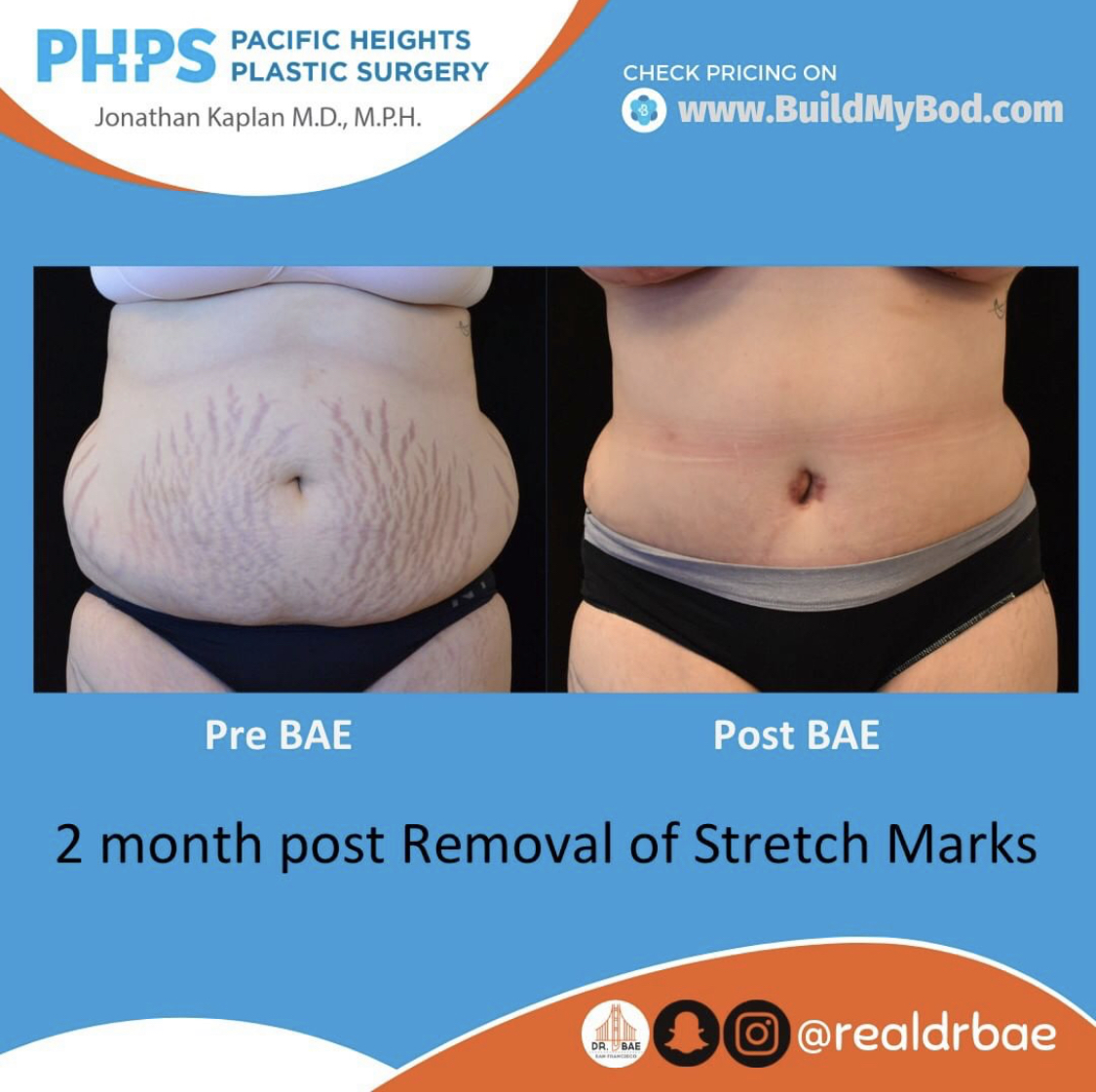 There is so much written about stretch marks aka "tiger stripes" all across the internet. When consumers Google what to do about stretch marks, much of the information out there isn't very good. Or accurate. Or even true. Whenever reading about treatments for stretch marks, consider the recommendations from the perspective of what someone is trying to sell you! What to do about stretch marks...
Read more »
---
BMI or Body Mass Index helps determine if a patient has a "normal" weight, overweight or morbidly obese. It takes into account, not only their weight, but also their height. Many doctors use BMI as a very prominent determinant of whether a patient would be considered a surgical candidate for an elective or cosmetic procedure. But does BMI tell the whole story? Why BMI......
Read more »
---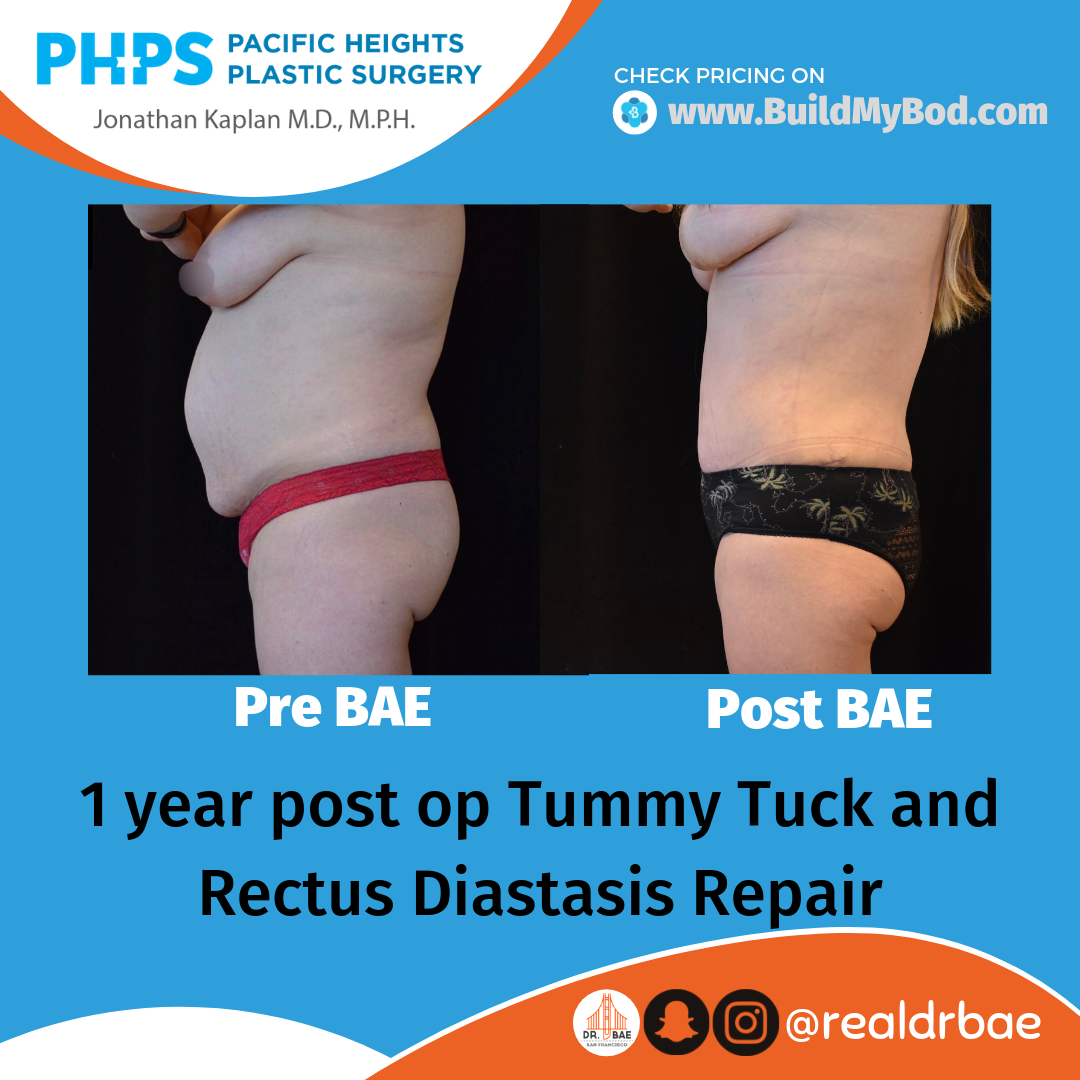 If you want to know how to achieve the best cosmetic surgery results, you need to combine surgery with behavioral modification. That's a fancy way of saying that the best results will come about with surgery and a healthy diet and exercise regimen. In other words, a lifestyle change. Achieving the best cosmetic surgery results The most common impediment to patients achieving their best...
Read more »
---
Patients often ask me what procedure they should have. A surgical or non-surgical option…this type of lift or that type of lift? In addition to ensuring they're a good candidate for one procedure or another, it also comes down to what their pain point is. Here are a few examples to elucidate my point. Pain point: surgical vs non-surgical Let's say a patient is......
Read more »
---
A Mommy Makeover is just a fancy name for a combined procedure that consists of a breast augmentation and/or mastopexy (breast lift), along with liposuction and a tummy tuck. What? It sounds like a lot, but this combination is quite common for women who want to fix deflated breasts and get rid of excess, hanging skin in their abdomen. It is an outpatient procedure and......
Read more »
---
Terms of Use
Please be aware that this is not a secure email network under HIPAA guidelines. Do not submit any personal or private information unless you are authorized and have voluntarily consented to do so. We are not liable for any HIPAA violations. Understand that if you email us, you are agreeing to the use of an unsecured method and understand that all replies will be sent in the same fashion, which you are hereby authorizing.
By checking this box you hereby agree to hold Pacific Heights Plastic Surgery including it's doctors and affiliates, harmless from any hacking or any other unauthorized use of your personal information by outside parties.