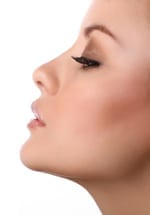 Patients often ask cosmetic surgeons if face lipo could help with issues like drooping jowls or a double chin, and most reputable surgeons always respond with a definitive no. Liposuction is an effective treatment for many areas of the body, such as the abdomen, hips, and thighs, where there are ample fat deposits. However, while it can be challenging to lose weight from your face, face liposuction comes with inherent risks and often doesn't achieve the desired results. 
Learn More & Book a Consultation 
The Risks of Facial Liposuction
As you age, you automatically begin to lose fat and muscle tone in the facial area. That's why most anti-aging cosmetic procedures for the face involve putting something into it, such as dermal fillers to add volume. In the 1980s, when liposuction was first introduced, most plastic surgeons felt comfortable applying it to any area of the body a patient requested. However, through trial and error, we have come to understand that the face is not a viable option for liposuction treatment, and there are several risks involved in the procedure. 
1. Premature Aging
Removing fat from your face can lead to a hollow look and cause your skin to become loose, which adds years to your face. 
2. Nerve Damage
Another reason is that your face is full of nerve endings, and face liposuction can cause damage, affecting your ability to make certain facial expressions.
3. Scarring
To access certain areas of the face for fat removal with lipo, surgeons need to make an incision close to the surgical site. Liposuction requires the surgeon to move the cannula back and forth to break up the fat cells. This can lead to visible scarring, affecting the aesthetic results of the treatment. 
4. Facial Deformity
Facial deformity or asymmetry often occurs if the fat removal is uneven. Liposuction is ideally suited to larger areas of the body, as it is difficult to remove small pockets of fat, such as those found on the face, using this technique. 
5. Infection
While liposuction infections are rare, they can be serious and leave permanent marks on your face. Some infections include cellulitis, staphylococcal abscesses, and mycobacterial infections, which may need to be treated both with medication and surgery, resulting in scarring. 
Book a Consultation with Pacific Heights Plastic Surgery
Alternatives to Facial Liposuction
While liposuction can be a very effective way to treat some parts of the body, including neck lipo or arm lipo, it is not the right choice if you want to make changes to your face to fight the signs of aging. Several other suitable treatments eliminate fat around the chin and jowls, including buccal fat removal or Coolsculpting®. Depending on the results you are hoping to achieve, plastic surgery prices, and your overall health, these options are a better choice to slim your face and help you look younger and rejuvenated.  
If you'd like to schedule a consultation with Dr. Kaplan to discuss other options to sculpt your face to help you look your best, call or text Pacific Heights Plastic Surgery today at 415-923-3005.