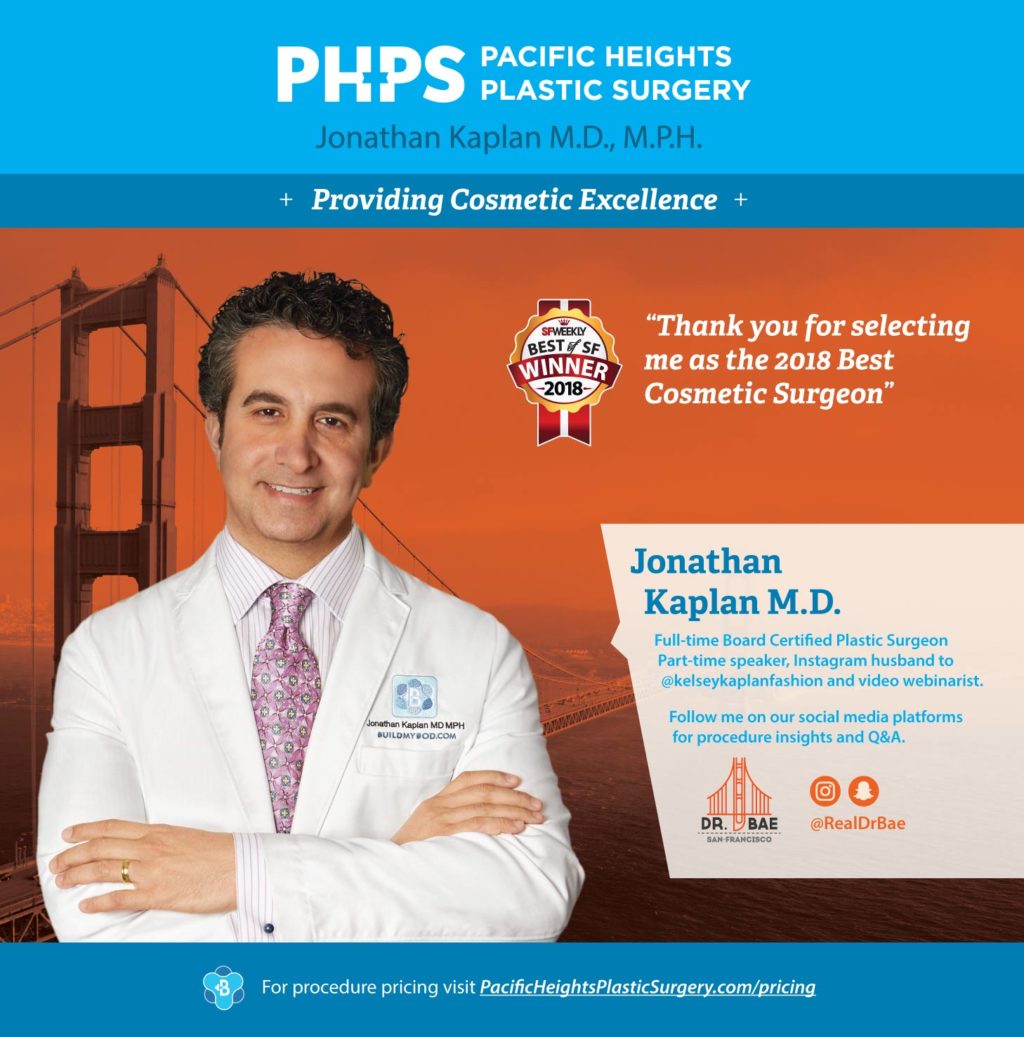 Congratulations to Dr. Jonathan Kaplan, founder and CEO of BuildMyBod Health. He was recently selected as the 2018 Best Cosmetic Surgeon by Bay Area readers of SF Weekly magazine.
2018 Best Cosmetic Surgeon
This year's ballot required readers to write in their vote rather than choose from a list of nominees. Because of Dr. Kaplan's reputation with the patients he treats and his prevalence on social media, he received the most support.
You can see the list of winners in other categories here. On that page, you'll also notice a link under Dr. Kaplan's name that allows consumers to learn more about the procedures Dr. Kaplan offers, including their cost. Because SF Weekly recognized his dedication to price transparency, the publishers included the BuildMyBod Health Price Estimator on their site for consumers to check his pricing.
Click here for the original blog post written by Dr. Kaplan for BuildMyBod.