From the folks that brought you CoolSculpting and non-surgical fat reduction, they're back with an even bigger announcement! They now have FDA clearance for the treatment of outer thigh fat, or saddlebags, with the CoolSculpting CoolSmooth applicator.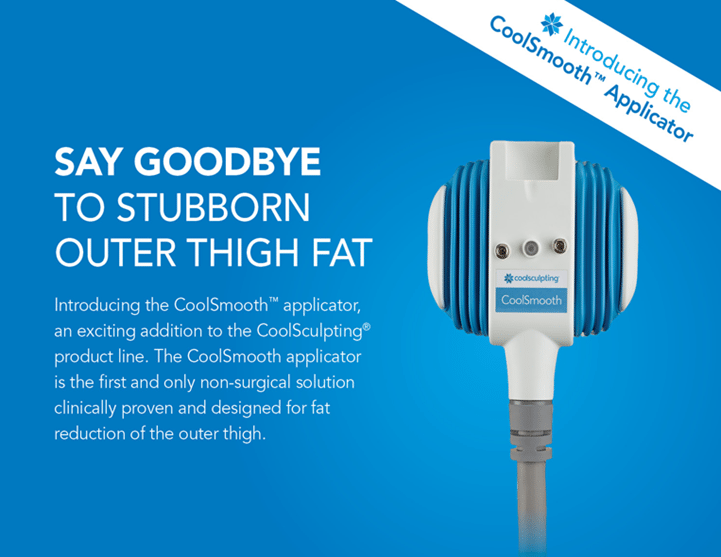 With this type of applicator, it's even more important to find a doctor that offers DualSculpting. In simple terms, when it comes to treating outer thigh fat and saddlebags, DualSculpting can reduce your treatment time from 4 hours to 2 hours. As you may have read in my other blog posts, CoolSculpting uses a suction applicator that sucks skin into a vacuum and freezes the fat within that skin. The CoolSmooth applicator for the outer thighs doesn't suck skin into the applicator but rather lays flat on the skin and freezes your fat. Because it doesn't have the benefit of a vacuum, it takes 2 hours to treat the fat in the saddlebag area rather than the one hour for other CoolSculpting applicators. If you only have one machine, then that's 2 hours on one side and 2 hours on the other – a total of 4. With DualSculpting, two machines can be placed on each thigh at the same time and voila, you're done in 2 hours instead of 4!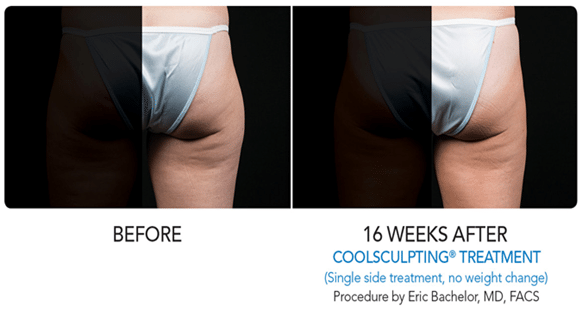 In case you're wondering, there's a very good reason that the CoolSmooth applicator doesn't use a vacuum to bring more skin into the suction cup and treat the area in 1 hour rather than 2. The area of the saddle bags is not a very pinchable area and as such, the skin is very anchored down to the underlying muscle. Since the skin is too difficult to suck up into the vacuum, the area wouldn't be adequately treated. The developers at Zeltiq, the makers of CoolSculpting, realized they could treat the saddlebags without suction, using a flat applicator. The tradeoff of course, it that it takes 2 hours.
I don't know about you, but I don't have 4 hours to just treat one area. Why not save time with a DualSculpting practice and get in and out of the office in 2 hours!
Click here for the original blog post written by Dr. Jonathan Kaplan for BuildMyBod.