It's been 6 months since I embarked on my lash growth journey with Latisse! Read my first blog post to get the full scoop. It starts with developing a severe allergy to lash extensions – a story of betrayal, recovery, and perseverance.
Keep reading if you've experienced something similar, or you're simply interested in starting Latisse!
Lash growth update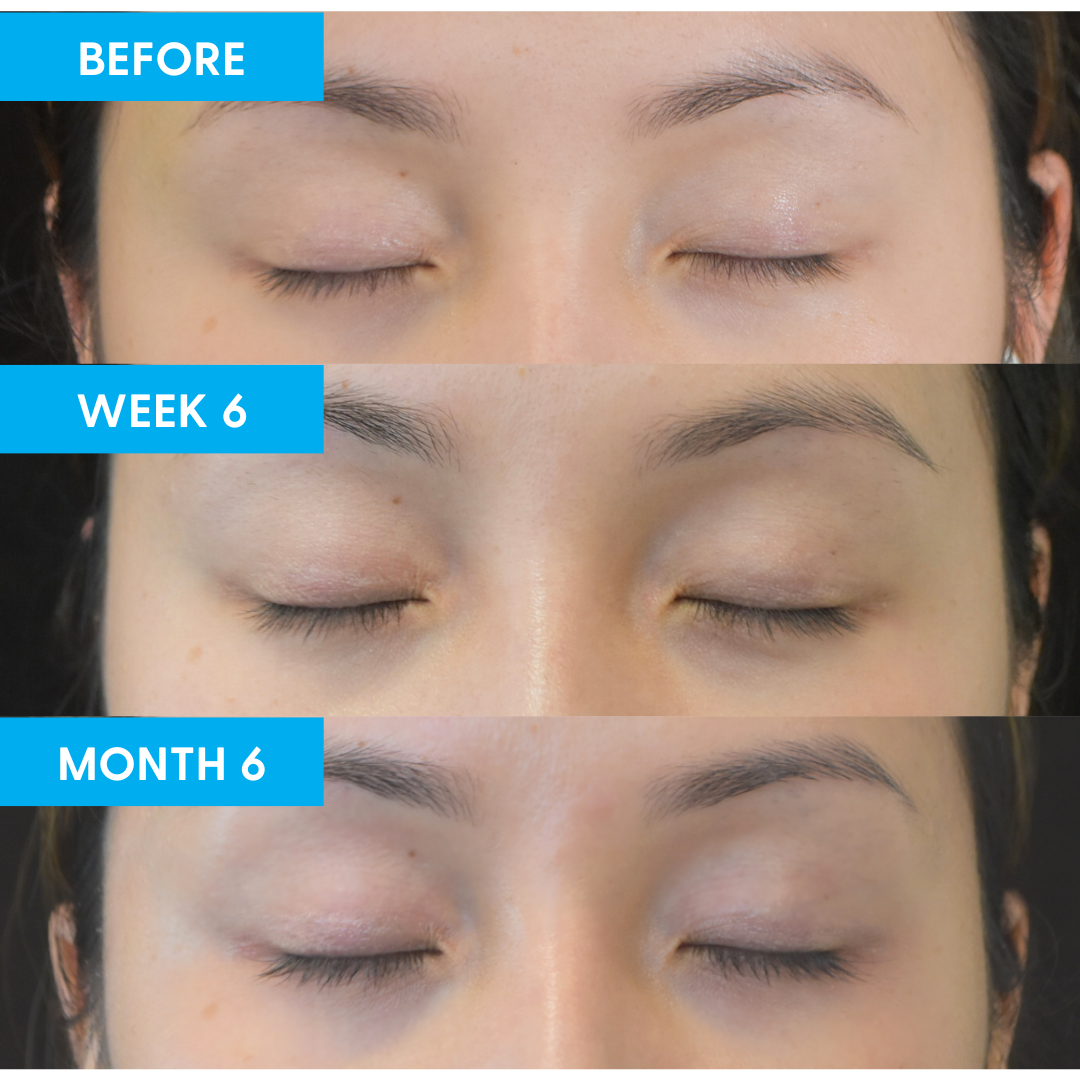 Top: Before Latisse, Middle: 6 weeks after, Bottom: 6 months after
This is what you came for. As evidenced in the photos above, my lashes have improved in both length and thickness after 6 months of use.
The good, the bad, the ugly
While I do miss the glam of lash extensions, I'm excited to finally have lashes that can take a curl and mascara.
The hard part is you must stay consistent. It takes at least 16 weeks to see the full results of Latisse1. Moreover,  Latisse works by increasing the duration of the hair growth phase2, meaning that continued use is required to maintain results. If you discontinue use, your lashes will return to their previous length and volume.
But I have heard on the grapevine that after the initial 16-week growth period, some users are able to maintain them even with pairing down use to every other day.
One last thing worth mentioning is that throughout this lash journey, I experienced common side effects – skin darkening, irritation, and redness1. The skin darkening is minimal and can be covered by makeup, so that slight drawback is negligible in my case. Thankfully, I only experienced intermittent irritation and redness, which is typically resolved by skipping a day or two of application.
My two cents!
Considering that my biggest gripes are being consistent with daily use and the mild side effects, using Latisse is a breeze! My final verdict is that the benefits of having longer, fuller lashes is worth maintaining Latisse use – so I will!
Starting your own Latisse journey? Learn more here or purchase online here!
Click here for the original blog post written by Leslie Payne for BuildMyHealth.