You love the look of eyelash extensions. You've tried lash growth serums in the past, but extensions give you the instant gratification you want! At least, that was the case for me. Because of my naturally short and sparse lashes, I've always been self-conscious and felt that I looked like a little baby boy. But honestly, that's not fair to both babies and men as some have better lashes than I do!
My story
In an attempt to have fuller, longer lashes, I wore lash extensions for 3+ years. While I hated the upkeep, I loved the results. Waking up feeling pretty and ready to walk out the door was well worth the bi-monthly refill appointments, the meticulous care to keep them clean, and the noticeable dent it made in my wallet. Until I developed an allergy – a bad one.
Feast your eyes on this monstrosity: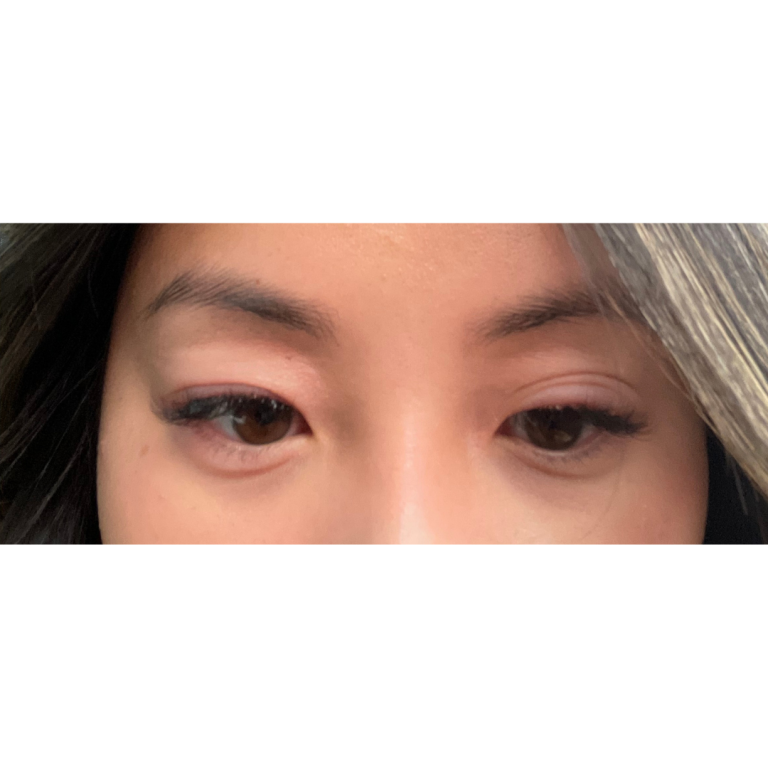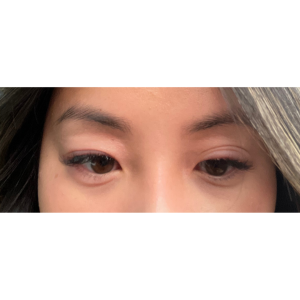 It started out subtle. Some irritation and redness around my lids that resolved in a couple days with ice. My lash artist (love you, Winnie) confirmed that she had not switched any products. No new glue, no new anything. However, over the course of a few months, my allergy progressively worsened: major swelling, redness, and irritation that did not resolve, even after hydrocortisone, ice, and antihistamines.
From lash extensions to Latisse
I made the difficult decision to say goodbye to lash extensions forever. Until I relapsed, thinking that a "break" would eradiate my allergic symptoms. Big mistake – still allergic.
I needed a solution. I had tried Latisse in the past, but I didn't stay consistent. I typically stopped after the first bottle and just resorted to extensions. Now that extensions are no longer an option for me, I decided to give it another shot.
I have been using Latisse for the past 6 weeks now. Although I don't quite have the look of extensions yet (apparently 16 weeks is when you'll get the full effect of Latisse1), I'm optimistic! I've already noticed some improvement with the length and thickness of my lashes. I'm dedicated to staying the course for the full 16 weeks to determine if I can achieve the eyelash extension look without suffering through my allergic symptoms.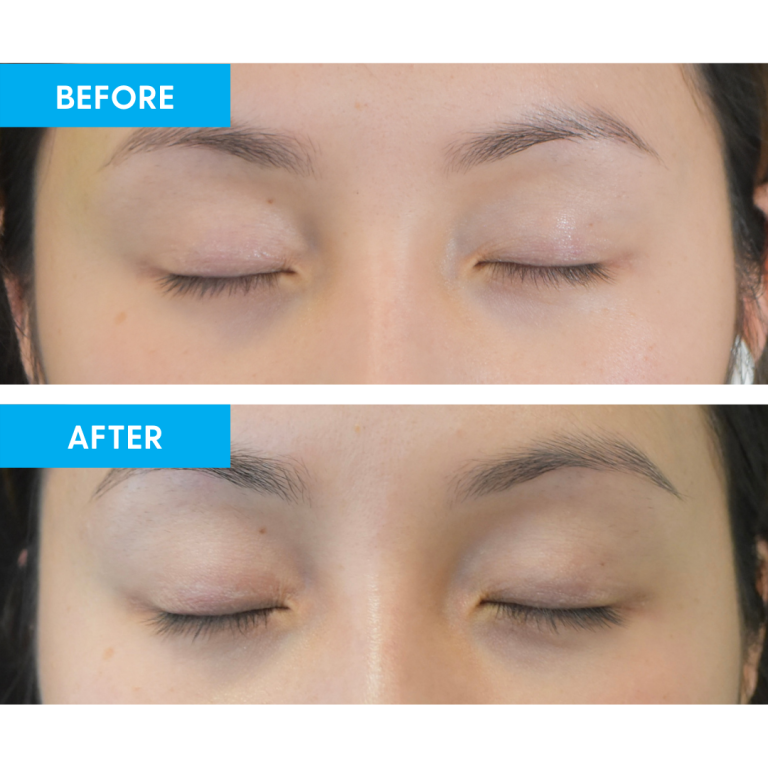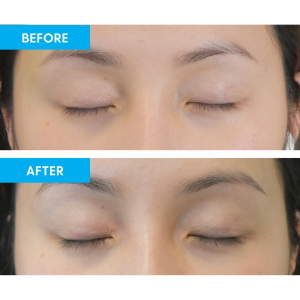 Slightly longer and darker, don't you think?
Check back later to see the final results!
If you're interested in starting Latisse, learn more here or purchase online here!
*Pro tip: Try applying Latisse in the morning vs at night! One of the side effects I've experienced is redness around my eyes. No irritation, just pigmentation. However, when I started using Latisse in the daytime, I noticed that I had less "spread" and less redness. Good luck, folks!
Click here for the original blog post written by Leslie Payne for BuildMyHealth.