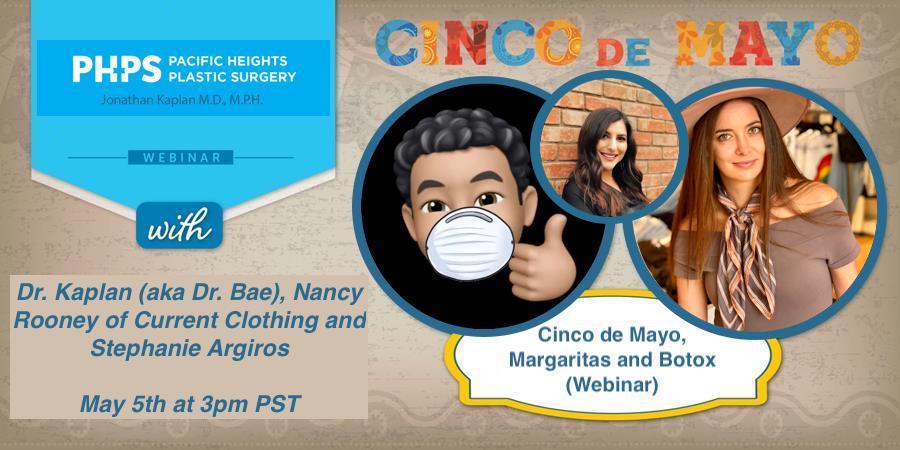 While a Cinco de Mayo party with margaritas and Botox would be fun, that's probably ill-advised at the moment! So join us for the next best thing: a webinar discussing Botox, fillers and other injectables, with a margarita in hand!
Dr. Kaplan (aka @RealDrBae on Instagram, Snapchat and TikTok), along with Nancy Rooney of Current Clothing and Stephanie Argiros, are hosting a webinar to answer your most burning questions about wrinkle-reducing, non-surgical treatments.
After Dr. Kaplan gives a short presentation on injectables, Nancy and Stephanie will field your questions LIVE during the broadcast. No question too silly or too risqué!
Sign up here for this webinar which will be held on Tuesday, May 5th at 3pm PST.