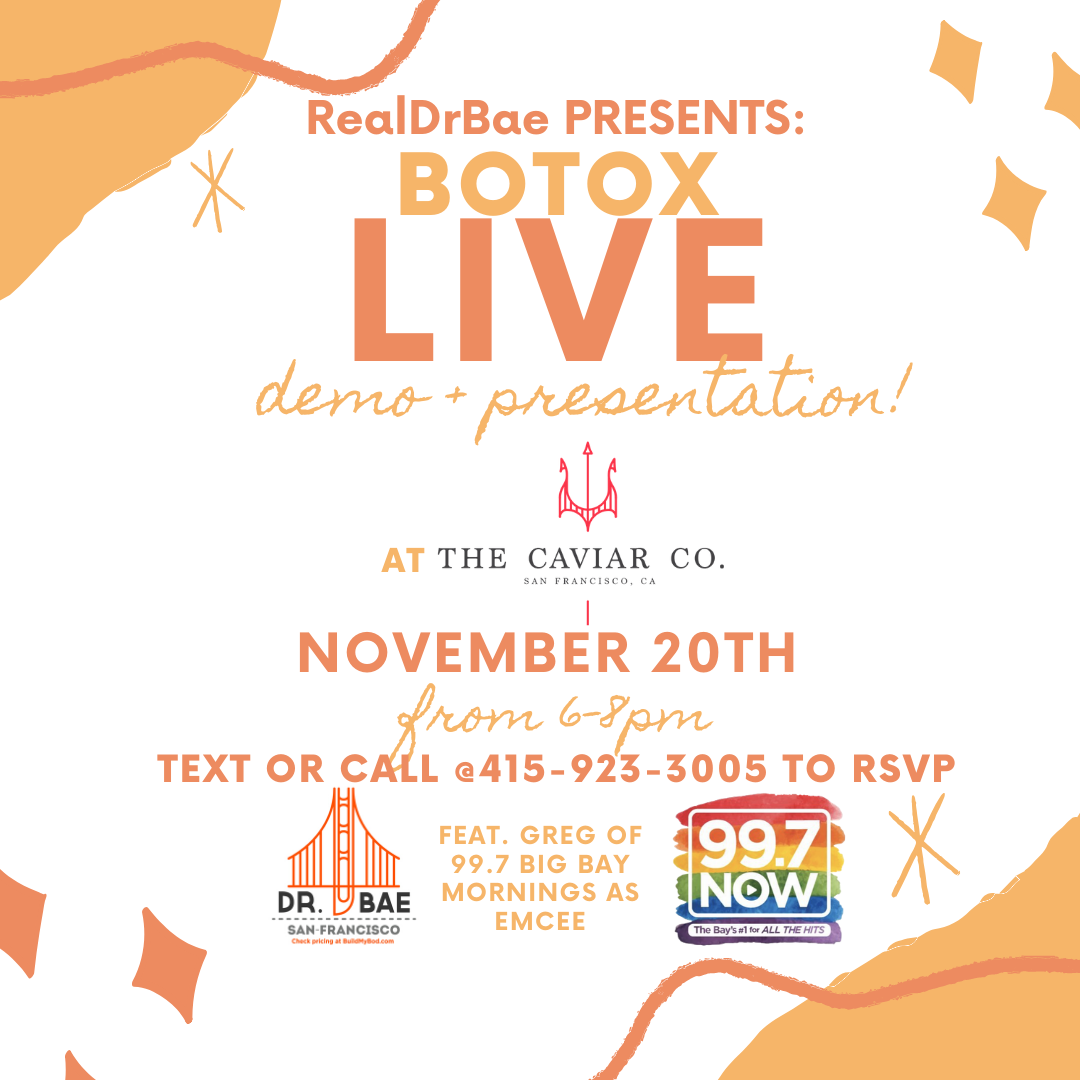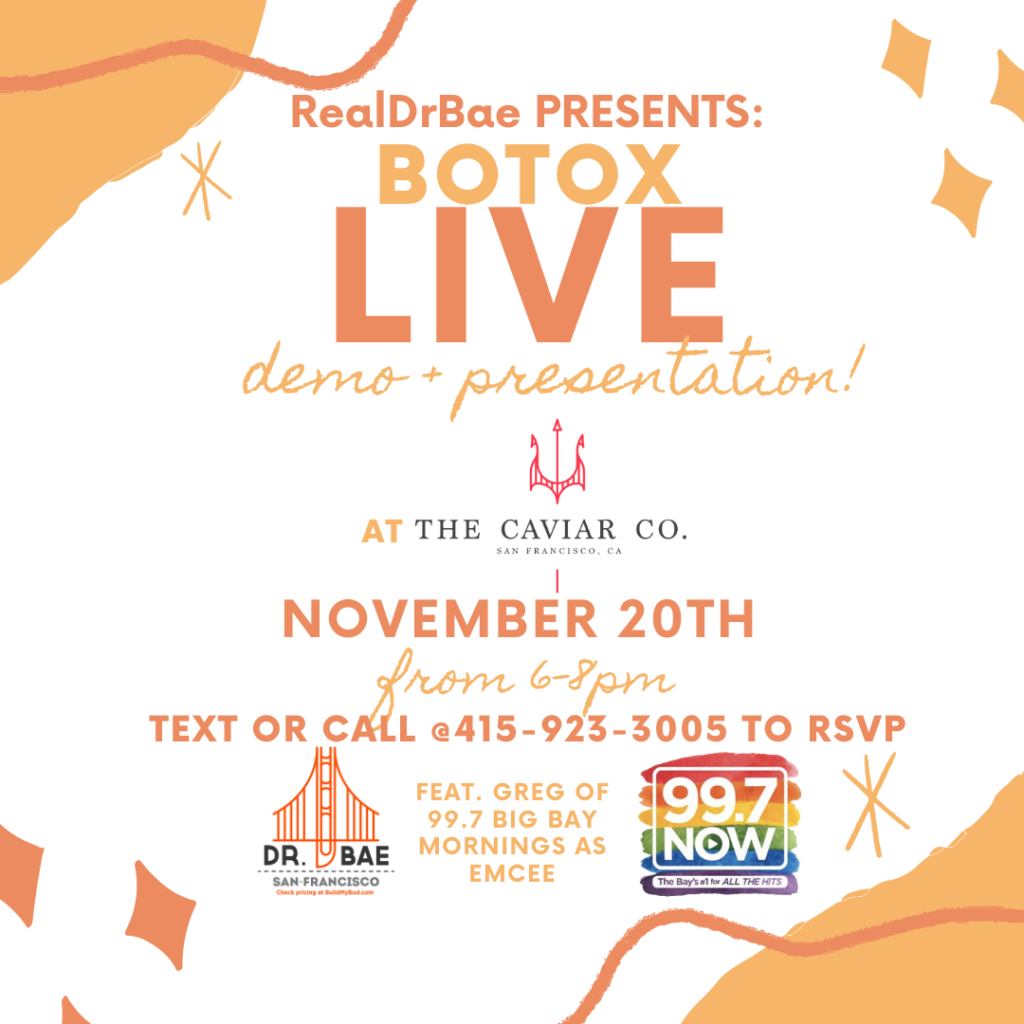 The image above says it all! Join us next Wednesday, November 20th, 2019 for a Botox LIVE seminar and demonstration at The Caviar Co! Yes, caviar will be served!
Botox LIVE Event!
Dr. Kaplan will be on hand to give a short presentation on Botox and fillers. Greg, the host of 99.7Now Big Bay Mornings will be the emcee for the evening. He'll be taking questions for Dr. Kaplan from the audience. And after your questions are answered, Dr. Kaplan will perform live injections on one of his patients (sorry, attendees, you won't be getting treated that night)!
However, attendees will receive $50 towards treatment of Xeomin (competitor to Botox) when you come into the office to smooth away lines on the forehead, the "11's" or crow's feet.
Space is very limited so RSVP by texting or calling us at 415-923-3005 or DM us @realdrbae on IG.
We hope to see you there!