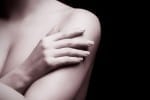 Breast reduction surgery is a common procedure, but it is a big procedure—one that can take anywhere between two and five hours to complete—and it's important to prepare yourself for what recovery will be like. If you come to me for your breast reduction, here's what you can expect after your operation:
I usually put patients under general anesthesia when I perform breast reductions, which means that you will be asleep and pain-free for the entirety of the procedure.
For the first night following your surgery, we'll have you stay overnight in my accredited operating recovery room so you can be monitored during the initial post-op hours. After that, you're free to go home (though you'll want someone to pick you up!).
In the first few days following the procedure you will feel some discomfort, but it shouldn't be anything you can't easily control with oral pain medication. During that time, you'll have to keep your breasts covered with gauze dressings (we'll wrap your breasts and chest with the bandages before you're discharged that first day after surgery). The dressings can be removed after several days; after that, you'll need to wear a special bra (kind of like a sports bra) continuously for several weeks, until the bruising and swelling subside. Five days after your procedure, I'll have you come in so I can remove the sutures around the nipples; two weeks after your surgery, I'll have you come in again so I can remove the remaining sutures.
Most women are able to return to work within one to two weeks after breast reduction surgery, and are able to begin exercising again after the first two weeks. It will take time for your breast tissue to fully heal and for the scars from the procedure to mature—usually a few months—but once they do, you'll be left with the smaller, firmer breasts you've always wanted!