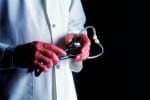 USA Today posted an excellent article on their website this week, "Cosmetic surgery laws often aren't enough," about the dangers of getting plastic surgery procedures done at regular doctors' offices and med spas—"salon-like medical facilities that have doctors on the premises and offer skin care treatments, such as Botox injections, facials and laser resurfacing."
Much has been written about "underground" or "backdoor" cosmetic surgery—procedures performed by people who aren't doctors and have no business performing any type of medical procedure, let alone a cosmetic one—but what about these other places? How many patients have trusted themselves to people who are MDs but are still unqualified to perform liposuction or a breast augmentation, sometimes with horrifying results?
USA Today's story focused on one woman, Irma Carabajal LeCroy, who claims that what should have been a routine liposuction left her permanently disabled. The doctor who performed the liposuction was an internal medicine doctor—someone in no way qualified to perform a plastic surgery procedure.
Part of the problem here is certainly, as the article's author asserts, the fact that the laws in place concerning who is allowed to perform cosmetic surgery and related aesthetic procedures are not strict enough. However, in the absence of these laws, patients should take steps to prevent themselves from the misfortune suffered by Ms. LeCroy and other patients who have been treated by doctors who are not trained and board-certified in plastic surgery. Don't go to an unaccredited spa for any procedure, whether it's Botox injections or liposuction, and make sure that whomever you go to is not just a doctor, but a plastic surgeon. It's not just about good aesthetic results—it's about protecting your well-being!