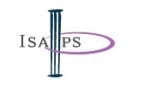 The International Society of Aesthetic Plastic Surgery—with the participation of the American Society for Aesthetic Plastic Surgery and Brazilian Society of Plastic Surgery—recently conducted its third annual Global Study of Aesthetic/Cosmetic Surgery Procedures Performed to get a worldwide perspective on trends in plastic surgery.
According to the results, liposuction is the most frequently performed cosmetic procedure in the world—it makes up 19.9 percent of total aesthetic surgeries. Breast augmentation, at 18.9 percent of procedures, isn't far behind. Counting down the list, blepharoplasty came in at 11 percent, abdominoplasty at 8.7 percent, and rhinoplasty at 7.5 percent.
It's interesting to compare these results against the plastic surgery survey results specific to the United States, which show (according the ASPS's most recent report) that breast augmentation is by far the most popular cosmetic surgery here (307,000 were performed in 2011 alone). Liposuction is actually in third place in the States; rhinoplasty (5th on the ISAPS's list) comes in second here.
Any attempt to pinpoint why the plastic surgery priorities in the United States are markedly different than the collective world's is only speculation, of course—but I think it's safe to say that culture plays a significant role. Every country's culture places emphasis on different qualities—physical, mental, and emotional—and one way in which these differences expresses themselves is in the plastic surgeries that men and women ultimately seek out. It will be interesting to see how these disparities morph and change in the future!