Skin Care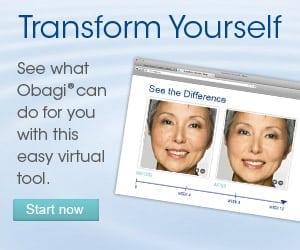 We offer an extensive range of medical skin care treatments under the guidance of Rocio Guzman, Medical Skin Care Aesthetician. Rocio is committed to providing expert professional care to help you achieve and maintain beautiful healthy skin.* By providing physician directed skin care we are able to offer results oriented highly individualized treatment plans. Programs can be developed to prevent future skin damage, to correct or diminish signs of aging, to correct pigmentation changes or to clear acne blemishes.* In addition, there are many benefits to conditioning the skin before and after any surgical or laser procedure.
At your initial skin care consultation Rocio Guzman will evaluate your needs and discuss the concerns or problem areas you might have. Dr. Kaplan then consults with you and Rocio Guzman to further evaluate your skin and explain the various treatment options that are available. They will develop a treatment protocol that may include prescription items if indicated to use along with medically focused skin care products to give you the best possible results. A skin treatment is performed to deep cleanse, exfoliate and refresh your skin. You will leave our office with healthier looking, more radiant skin and a comprehensive individualized plan to achieve long-term improvements.* Just as importantly, you will have an enriched knowledge of how to improve and maintain the health of your skin and how the products and treatments work together to accomplish this.*
All consultations with Rocio Guzman and Dr. Kaplan are completely confidential and free of pressure or obligation. It is the primary goal of both Rocio Guzman and Dr. Kaplan that you have all the information necessary to making an informed, confident decision.
Clinical Treatments for Beautiful Skin
Regular exfoliation and deep cleansing of the skin is proven to enhance its health and appearance. We can accomplish this in a number of ways using various acidic solutions to peel the skin, by dermaplaning or microdermabrasion. We offer different levels of skin peels to stimulate elastin and collagen, to smooth the skin surface and help correct discoloration.* Light superficial peels and exfoliation treatments are very comfortable and relaxing with little or no down time. Stronger treatments may cause some epidermal peeling before revealing more radiant skin. We also have great results treating acne* and have many teenage and adult patients. Several physicians refer their young patients to us for our gentle effective cleansing treatments. We believe that early treatment of acne with education of how to care for the skin leads to fewer breakouts and avoids the scars which are inevitable due to picking by frustrated sufferers of this condition.
We currently offer the most effective medical skin care products available from such prestigious lines as:
Our treatments include:
DiamondTome® Microdermabrasion – This updated technology allows us to gently exfoliate the topmost layer of skin using sterile diamond-encrusted handpieces rather than the outdated crystals that were once used in microdermabrasion. Your skin will have a radiant glow and feel softer, smoother and cleaner after the first treatment.* As healthy new cell growth is promoted results are more dramatic after a series of six treatments.
BioMedic Micropeels – Alphahydroxy acid gently restores clarity and even skin tone.* Improves many skin conditions with no down time. *Cleansing and refreshing, includes extractions and CO2 ice treatment.
BioMedic Micropeel Plus and AntiBac Peel – Betahydroxy acid provides deeper cleansing with anti-inflammatory salicylic acid.
SkinMedica Vitalize Peel – A specialized modified Jessner Peel using a blend of salicylic, resorcinol, lactic and retinoic acid. A light to medium depth peel to treat hyperpigmentation, skin laxity, acne and scarring.
Obagi® Blue Peels – A mild TCA peel in a special blue base for safe application and predictable results. May be discussed in consultation with Dr. Kaplan.
Dermaplaning – Using a special surgical blade to gently scrape the skin surface this treatment gently exfoliates away dead skin cells and peach fuzz hairs from facial skin at the same time.
For more information about any of our medical skin care products or treatments, or to schedule an appointment with medical aesthetician Rocio Guzman, please contact our office today.