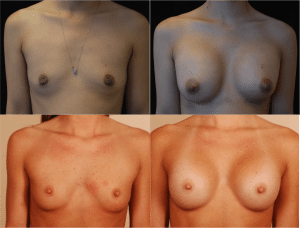 Patients often ask what the differences are between round and shaped breast implants. The short video below compares the various options you have when it comes to breast implants for your breast augmentation or breast reconstruction. Either round or shaped implants can be used in cosmetic breast augmentation but the wide-based shaped implant is more appropriate for breast reconstruction.
Click on the video below to learn more. For additional educational videos, click here.
For more information on the cost of breast augmentation and other procedures performed by Dr. Kaplan, click here.
Click here for the original blog post written by Dr. Jonathan Kaplan for BuildMyBod.