The NY Daily News gave a sneak peek of the May Cosmo interview with Kaley Cuoco, the star of CBS's Big Bang Theory (hilarious show if you haven't seen it yet – go schedule it on your DVR now – I'll wait for you….seriously, go schedule it now)! Among several other revelations that honestly weren't as germane to a plastic surgery blog such as this, she did discuss her breast augmentation at age 18.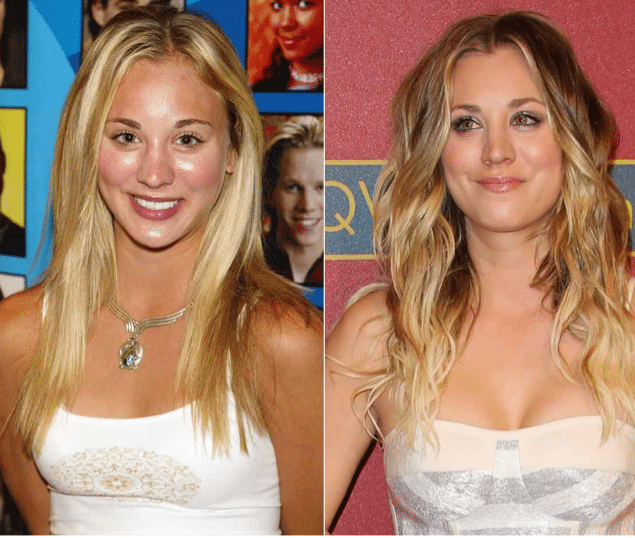 She said it was "the best decision I ever made." Based on the photo above, it's clear why she's so happy. She had a great result but even more important, she received implants that were appropriate for her body shape and even more importantly, she had reasonable expectations of what breast augmentation could do for her self-image and her goals. She wasn't going for an over-the-top buxom bombshell a la Pamela Anderson.
In my opinion, she was going for the "girl next door" that, at the very least, could fill out clothing that fully fit appropriately. All of these goals add up to reasonable expectations which invariably lead to very satisfied cosmetic surgery patients.
Do you have reasonable expectations?
Click here for the original blog post written by Dr. Jonathan Kaplan for BuildMyBod.