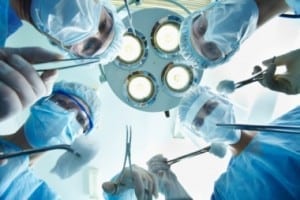 Today started out like any other Sunday but then I received a call from a plastic surgeon in another city. He asked if I could see one of his patients that he operated on 9 days ago in his city. He performed an operation that I also perform and since the patient was worried something had gone wrong, he asked if I could see her – she lives here in San Francisco and since I was here, she was here and he was there, I said I would see her!
She was very concerned because of the amount of pain she was still in 9 days after her operation with him. I evaluated her and while she did have bruising and swelling to the area of her operation, I was mostly concerned about her level of pain. The idea was that if she needed a re-operation for her possible postoperative complication, I would do the procedure here in town out of convenience rather than having her go back to her original surgeon in the other city.
But before I saw her in the office, I spoke to her on the phone and told her that it's always best to go back to your original surgeon, even if it's not the most convenient option. She said that if there was something wrong, she wanted it taken care of as soon as possible, here in town.
After seeing her, I again emphasized that she should see her original surgeon. I could do her revision surgery but that wasn't the best option. Luckily she took my advice and is going back to her original doctor. So if you have surgery and have concerns, go back to your original doctor first. And what if you had surgery in another country and you can't go back to see that doctor? Well, you bring up an interesting point – don't get surgery in another country! Medical tourism has the risk of needing a doctor after you return home and even if the doctor in the other country was excellent, there's always a risk of postoperative complications even in the best of hands.
Click here for the original blog post written by Dr. Jonathan Kaplan for BuildMyBod.