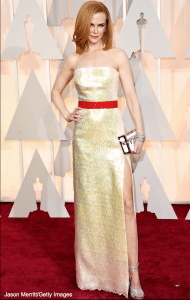 What a breath of fresh air…no botched plastic surgery to ridicule this year at the Oscars 2015! The usual show of embarrassing plastic surgery may be a thing of the past. Are we evolving into a new era of plastic surgery that looks natural and refreshing, not deformative?
Pleasing photos of actors and actresses proves my point that a terrible photo is all you need to start the rumor mill of bad surgical outcomes even in people who haven't had surgery.
For example, Nicole Kidman looks great in the photo above but look at the comparison photo below. In the photos below, she appears to have had life changing (for the worse) eyelid surgery – but it's simply a bad photo. Luckily, her photo on the red carpet at Oscars 2015 shows she still looks as great as ever.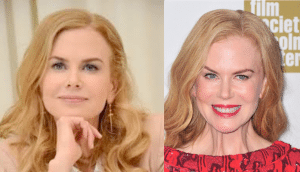 Here's to a great, "natural" appearing Oscars 2015!
Click here for the original blog post written by Dr. Jonathan Kaplan for BuildMyBod.