Do you ever wake up in a cold sweat because you forgot to book your Botox appointment when the office was open?! Well now you can book online! I'm happy to announce that my practice, Pacific Heights Plastic Surgery provides the option of booking online. This is great for several reasons but all you have to do is think about what you go through to book a doctor's appointment. You plan on scheduling an appointment when you are at work but things get busy and you don't remember until lunch. Then you call at lunch and the office is closed for lunch. Then you try to remember to call that afternoon but things get away from you and next thing you know, you're on your way home and you remember to schedule but it's already after 5pm.
Well now you don't have to find that perfect time to call. You can just go to our website and click on Contact and you'll be brought to a page that looks like this: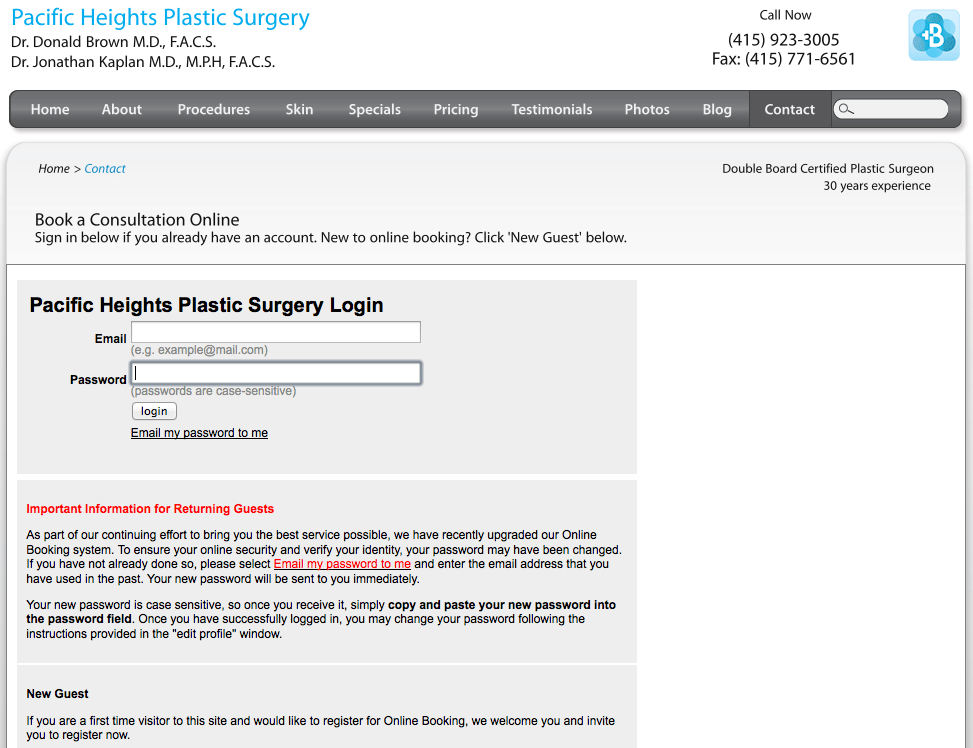 This is really a huge advance in healthcare scheduling and we're happy to be at the forefront of it. Just consider the possibilities: schedule an appointment whenever you think of it; no need to wait until the office opens.
Even better, if you're curious about the cost of plastic surgery, you can use BuildMyBod.com to find the total cost estimate for cosmetic surgery and after you receive your instant online estimate, if the price is within your budget, you can schedule online by clicking the blue button in the bottom right hand corner like this: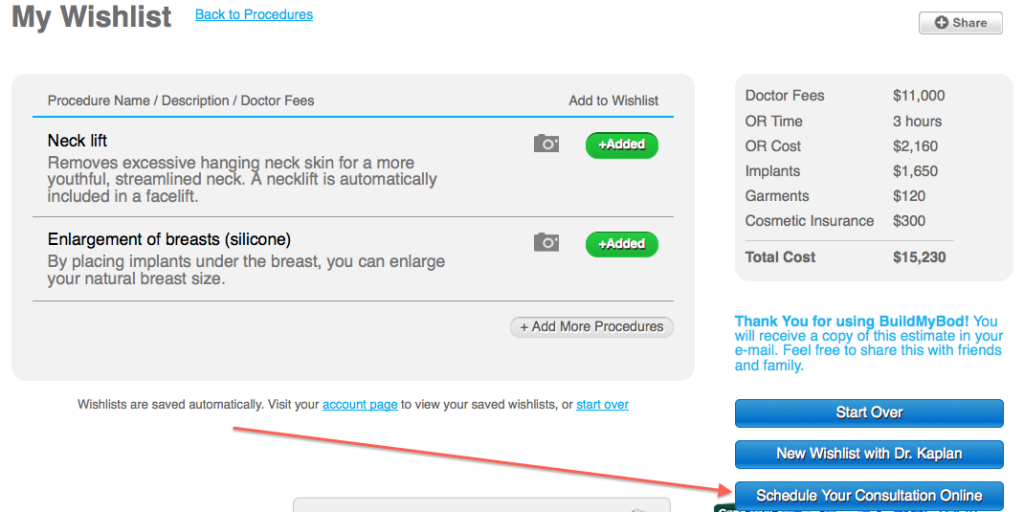 Isn't technology great?! So remember, the next time you need to schedule an appointment with your plastic surgeon, check to see if they allow the option of online scheduling and if they don't, find a plastic surgeon that does!
Click here for the original blog post written by Dr. Jonathan Kaplan for BuildMyBod.?