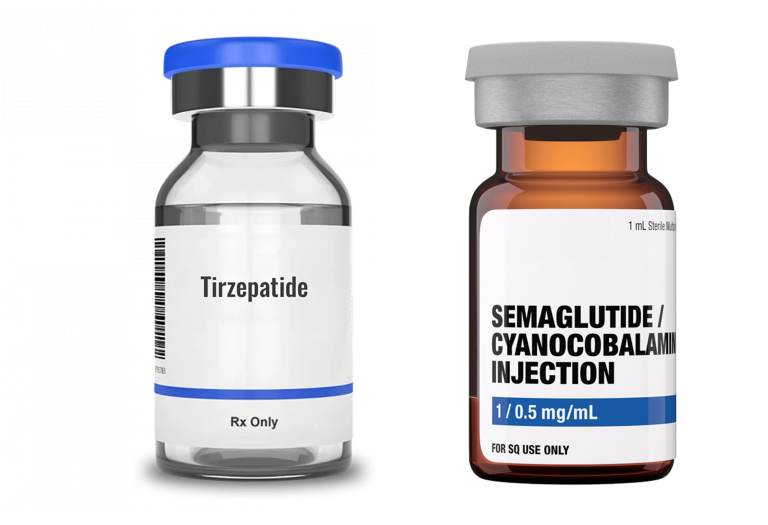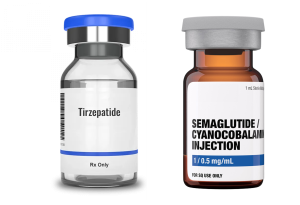 So you've lost the weight on semaglutide or tirzepatide, now what? If you've been utilizing our coaching program, then the behavioral changes associated with coaching on diet and exercise are designed to assist you in maintaining your weight. But what if you're continuing to diet and exercise, doing everything you're supposed to do but still regaining weight?
We now offer maintenance packages to help. Normally we wouldn't recommend taking medication for the rest of your life but you'll have to do something for the rest of your life to keep the weight off. Either diet & exercise or medication. The good news is these medications, semaglutide, the active ingredient in Ozempic and Wegovy, or tirzepatide, the active ingredient in Mounjaro, are part of a class of medications, GLP-1 receptor agonists, that have been around for over 20 years – so we know the side effects, mostly gastrointestinal in nature (nausea, vomiting, constipation and diarrhea). And these side effects, if they occur, are tolerable and dissipate completely in most patients.
As we've seen in our own program over the last year, the benefits of these medications far outweigh the risks which is why we understand and support patients who feel like they don't want to quit the medications 'cold turkey.' Keep in mind that the FDA has approved the medications for indefinite use.
Maintenance semaglutide and tirzepatide
We've developed three options for patients that want to keep taking these medications to maintain their weight.
Weekly dosing – patients can continue taking these injections once per week but at a lower dose.
Less frequent dosing – the normal dosing regimen is once per week but patients who feel the appetite suppression effects of the medication last for 10 days or even 2 weeks can take the same amount less frequently. We have subscription packages for 3 doses, instead of 4, per month.
Oral semaglutide – while not a pill, this is semaglutide in the form of a daily lozenge that dissolves in the mouth
If you're currently in our weight management program, ask us about one of the options above if you're nearing your goal weight. You can email us at [email protected] or call/text 415-923-3005