If you're a man or woman that has noticed reduced volume in the parentheses lines of the face or dark circles under the eyes, you may want to read this. If you've ever had a filler such as Juvederm, Belotero, Restylane or Radiesse, you may also want to read this.
Allergan, the makers of Juvederm Ultra (a filler for parentheses lines in the face that lasts up to 12 months) is bringing Juvederm Voluma to the United States. It's already used around the world so there is data on it's efficacy and results. And now, the FDA is hopefully, probably going to approve this new option for folks that want more volume in their cheeks. To see how long it lasts, check out the graph below.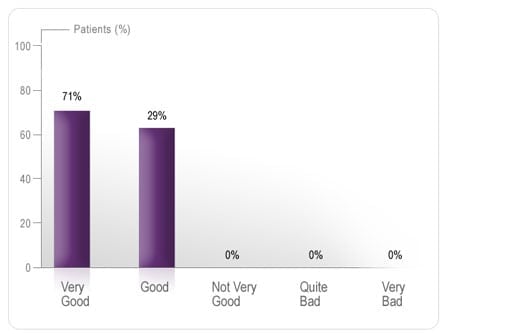 Juvederm Voluma is a filler made from hyaluronic acid, the same material in your joints, that provides more volume to the cheeks. Whereas the previous product offering from the Juvederm family of products was mostly for filling in the parentheses lines or plumping the lips, Juvederm Voluma has a different purpose. For consumers that feel their lower eyes have a hollowed out appearance and their cheeks aren't as plump as they used to be, Juvederm Voluma is the answer. The results from Juvederm Voluma seem to reflect the results seen from Sculptra, another volumizer, and Radiesse.
There are no actual pre and postop results specifically for Juvederm Voluma on the Allergan website, but if you want to see the virtual effects of Juvederm Voluma, click here. This link brings you to a website from Allergan in England that shows the expected effects of Juvederm Voluma but you'll have to download a program similar to Adobe Flash Player (but it's not Flash Player because it's England!).
Be sure and sign up for the BuildMyBod Blog by subscribing in the right hand margin and you'll receive an update as to when this product is approved in the US and I'll be happy to provide it to my patients interested in cheek volumizing.
Click here for the original blog post written by Dr. Jonathan Kaplan for BuildMyBod.