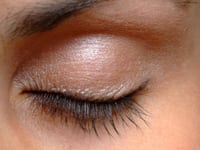 Nothing lasts forever. Of all the plastic surgery procedures out there, however, blepharoplasty has some of the longest-lasting results—so much so that after you have one, you probably won't need to get another ever again.
This is not to say that once you recover from your blepharoplasty, your eyelids will stay exactly as they are for the rest of your life; plastic surgery can work wonders, but it can't prevent you from aging, and your face will continue to change as the years go by.
What this does mean is that the changes made during your eyelid surgery should be more or less permanent. Any fat removed from the eyelids, for example, will not grow back (even if you gain weight); and bags under the eyes and hoods over the eyes shouldn't appear again, either. There is a chance that the brow will descend later on, which can cause new folds to appear on the upper eyelids—but this is generally something that should be dealt with through a brow or face lift, not blepharoplasty.
Many experts will quote blepharoplasty as having a shelf-life of ten to fifteen years, but in my experience, this is not a hard-and-fast rule. Down the line some retouching may be necessary, but most people who undergo blepharoplasty once will never have to do it again—especially if you go to a qualified surgeon who gets it right the first time!