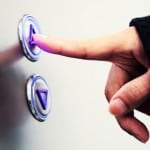 Many women who aren't happy with the way their breasts look and who want to do something about it tend to think that breast augmentation is their only solution. The truth, however, is that while breast implants may be the right choice for some women, for others the best answer is actually a breast lift.
How do you know whether a breast lift is all you need? It all comes down to not the shape of your breast, but the volume.
If the problem is not that your breasts are too full, but rather that they're sagging, then the chances are that you don't need breast implants at all. Even without augmentation, a breast lift—which involves removing extra skin from the breasts and, if necessary, moving the nipples to a higher position—can make your breasts look much perkier. The nipples can also be reshaped and/or made smaller during this procedure.
If the sagging you're experiencing is due to a loss of volume in your breasts (something that frequently occurs following childbirth), then you may want to consider breast augmentation. If this is not the problem, however—if you're satisfied with the size of your breasts but dissatisfied with the way they look—then a breast lift without implants is an excellent option.