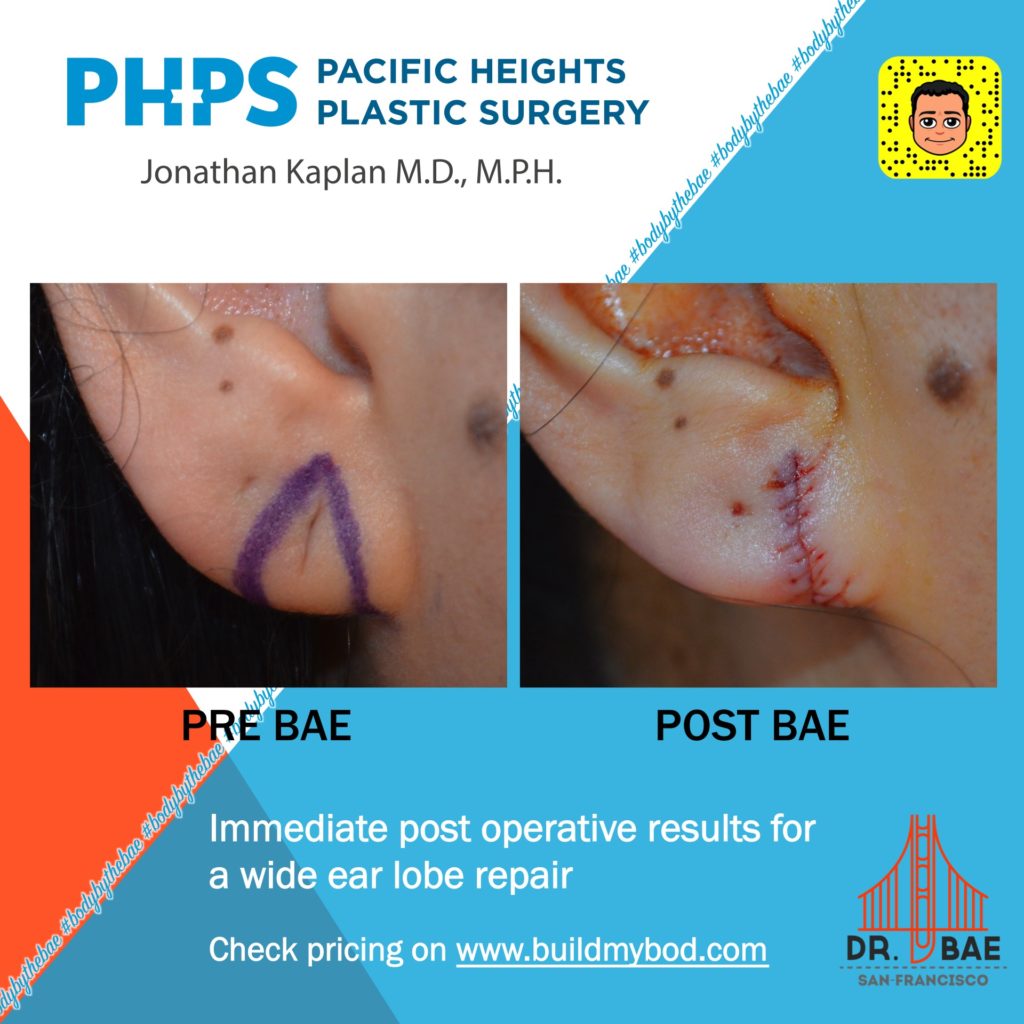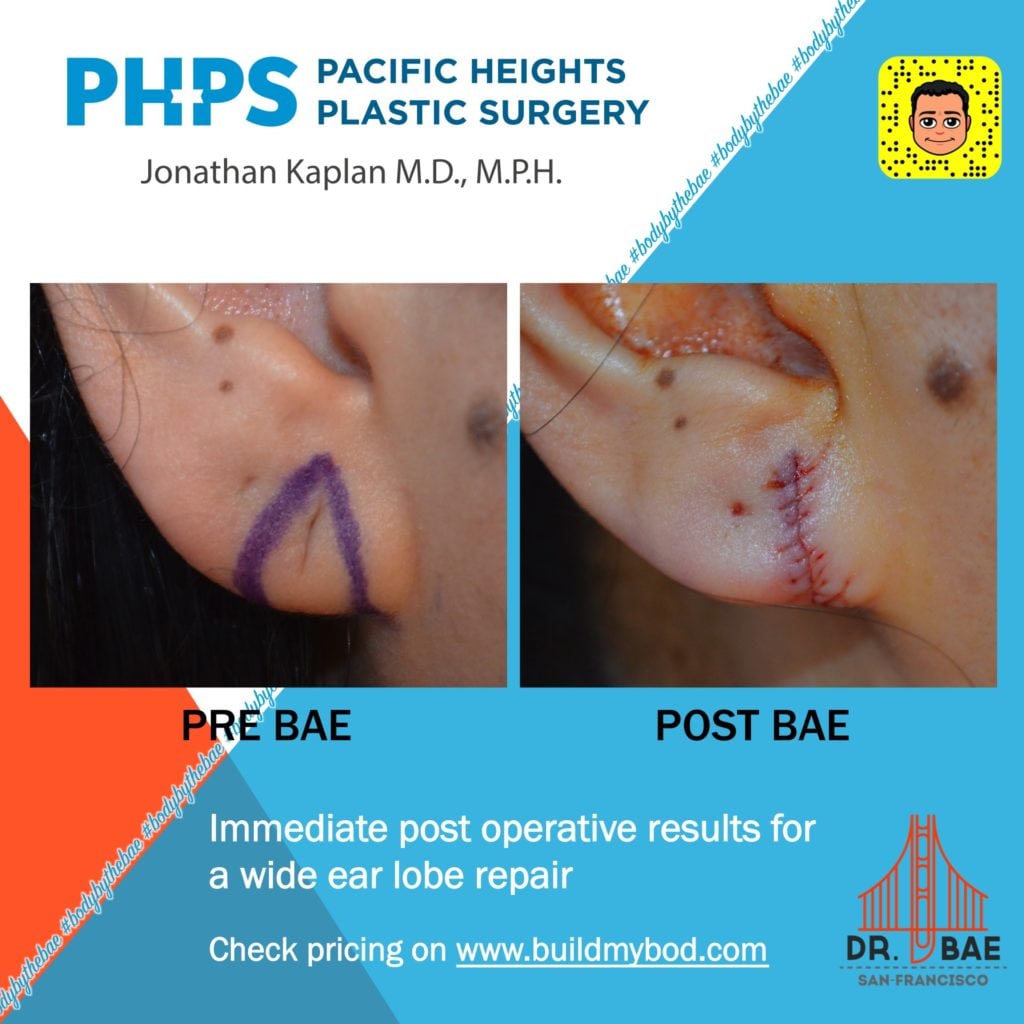 While we have made no effort through advertising, our clinic is receiving more calls and referrals for ear lobe surgery. Yeah, that's really a thing. Whether it's a split ear lobe like the patient above, or a wide earlobe, like the patient below, people have concerns about their earlobes. If you're one of these people, you're not alone!
Ear lobe surgery technique
Even with various "afflictions" associated with the earlobe, the technique to treat is similar in all types of ear lobe surgery. As the video below shows, the correction of a split ear lobe, the removal of gauges or the reduction in size of the ear lobe undergoes a similar treatment. The split earlobe technique.
A split earlobe can't be corrected by simply sewing the edges of the skin together. The opposing edges of the "split" must be removed so the edges are fresh and can be approximated. But there's more than just removing the edges. As the video shows, there's a sharp turn to the cut at the edge of the lobe. This reduces the chance of a notched lobe. Instead, the patient's lobe can assume a nice smooth curve.
Video of ear lobe surgery
To check pricing on ear lobe surgery from Dr. Kaplan, click here.
Click here for the original blog post written by Dr. Kaplan for BuildMyBod.