Dear Patients,
I am writing to let you know some very exciting news about my practice. Later this Fall, I am going to start a trek through the South Pacific as part of a medical mission! As you may remember, the early part of my career involved treating underprivileged children with cleft lips and palates. Believe it or not, the South Pacific islands that we associate with a tropical paradise, has a great need for reconstructive plastic surgeons that treat childhood deformities, burns and trauma.
While I'm not retiring, I will be out of the office more and more starting in the fall. But my practice will continue to thrive and grow with the addition of my new associate, Dr. Jonathan Kaplan. Dr. Kaplan is a board certified plastic surgeon with over 6 years of experience. He specializes in all aspects of cosmetic surgery – Botox, fillers, eyelid lifts, facelifts, rhinoplasty, breast surgery, tummy tucks, liposuction, endoscopic surgery – but also reconstructive surgery.
Earlier in his career, Dr. Kaplan recognized that patients want and need to know how much cosmetic procedures cost, preferably before scheduling a consultation. To this end, he developed www.buildmybod.com, a website and iPhone app, that allows patients to determine the costs of various cosmetic procedures from the privacy of their computer or mobile device. We hope this price transparency will help you determine how our cosmetic services will fit into your budget.
We will have an open house very soon to welcome Dr. Kaplan. Stay tuned for more details. We look forward to seeing you in the future for any skin care, non-surgical or surgical needs. You can visit our website at pacific.reviewdemosite.com to see our pre- and post-operation photos under the 'Photos' tab and also check pricing under the 'Prices' tab. Please call 415-923-3005 to schedule a consultation with Dr. Kaplan.
Thanks for your loyalty over the years and I, along with Dr. Kaplan, hope that relationship will continue.
Sincerely,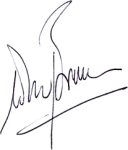 Donald Brown MD, FACS