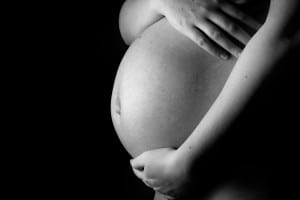 Depending on what type of cosmetic procedure you're considering, it may be best to wait til after kids. For example, a tummy tuck will help remove excess abdominal skin, tighten the abdominal wall and even a little lipo along the flanks. Clearly this would be best done after kids. No reason to go through all of that surgery and cost and then re-stretch the abdomen, potentially introducing more stretch marks just after you had them removed!
Breast cosmetic surgery, and whether you should wait til after kids, is a little less clear cut. If you have very large breasts causing back pain, then you should have a breast reduction sooner rather than later, even before you're done having kids. In general, with most techniques of breast reduction, you will still be able to breast feed even after a breast reduction. The only exception is if you have such large breasts that require a "free nipple graft." Most likely you won't but again, your plastic surgeon can clarify.
If overly large breasts isn't your problem and you're considering a breast augmentation, this is definitely a procedure you can have before kids and it won't affect breast feeding. Keep in mind that after you deliver your baby and during the breast feeding process, your breast will get larger and may even droop a bit. After you finish breast feeding, your breasts may return to their pre-pregnancy state or they may continue to have a droop. This isn't due to your breast implants. This is a simple fact of nature after pregnancy. You may decide to get a breast lift or you may be happy with your new figure.
Regardless, there's nothing wrong with breast augmentation prior to pregnancy as long as you understand the potential for change in your breasts. And keep in mind, a Mommy Makeover addresses issues with the breast and tummy after pregnancy.
A breast lift and a labiaplasty are mostly procedures that are necessary as a result of pregnancy, not something typically requested by patients prior to pregnancy. But keep in mind that you might want to hold off on having these procedures until you've had all the children you're going to have rather than getting a lift or labiaplasty after your first or second child. But just because you say it's going to be your last child, it doesn't always work out that way!
Click here for the original blog post written by Dr. Jonathan Kaplan for BuildMyBod.