We discussed what it would take to look like our CoolSculpting patients in our last blog post. By showing before and after photos and describing the number of treatment spots (cycles) our patients received, you too can get a better idea of what expectations are appropriate in achieving your results. Today, we'll show you how to emulate the CoolSculpting patients in regards to the inner and outer thighs.
2 CoolSculpting Cycles for the Inner Thighs to Improve the Thigh Gap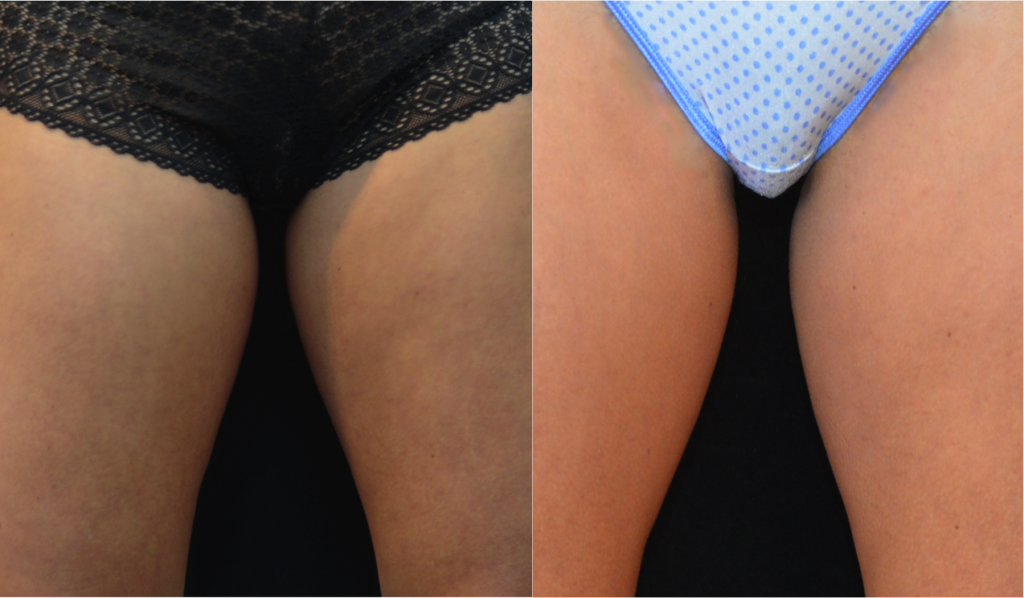 This patient needed 1 cycle per inner thigh (total of 2 cycles) to reduce the fat layer of the inner thighs and you can see how her thigh gap has increased! Since it's difficult to place the CoolFit applicator onto both inner thighs at the same time, we treat each inner thigh one-at-a-time so total treatment time takes 2 hours.
2 CoolSculpting Cycles for the Outer Thighs for Saddle Bags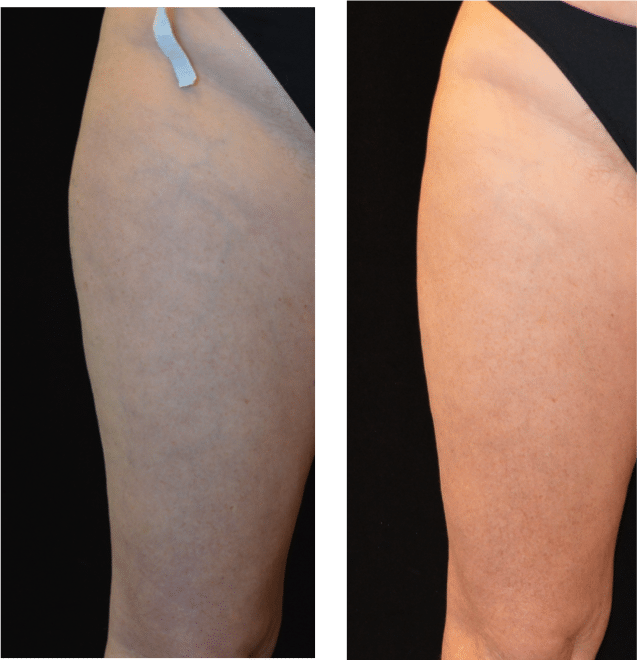 Using the CoolSmooth applicator, 1 cycle per outer thigh was required to treat the saddle bags in this patient. The CoolSmooth applicators provide treatment over 2 hours instead of 1 but again, since we have 2 machines, treatment was performed in half the time (2 hours instead of 4).
Hope that helps and if you want to know how much CoolSculpting costs from Dr. Kaplan, click here.
Click here for the original blog post written by Dr. Jonathan Kaplan for BuildMyBod.