It's been a while since I highlighted celebrity plastic surgery photos so here's your fix! There's an interesting 20 photo retrospective on RadarOnline that you can see here.
Check out some of the photos below. I chose these 3 photos out of the 20 they highlight because they represent something different – 1) bad plastic surgery, 2) good plastic surgery/they actually look better and 3) just a terrible photo/they may not have had plastic surgery. Enjoy!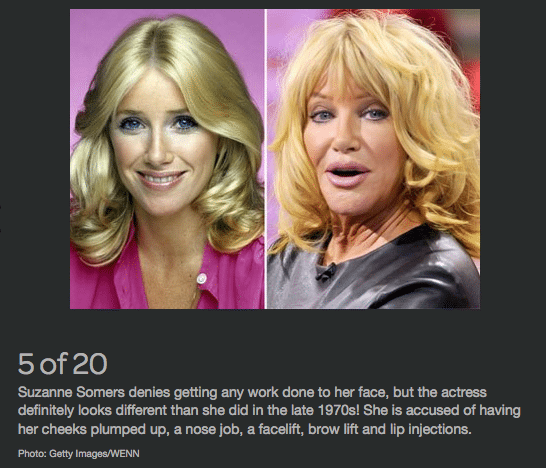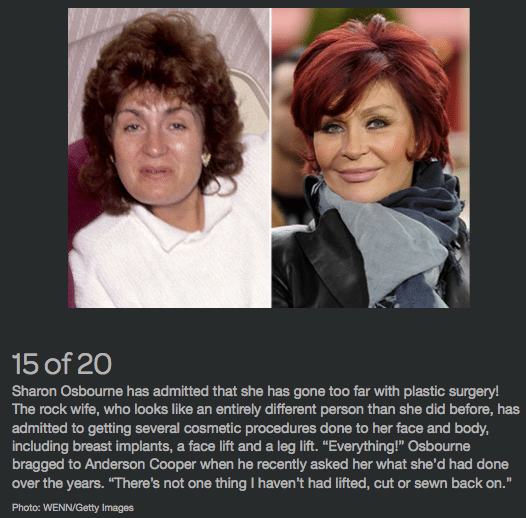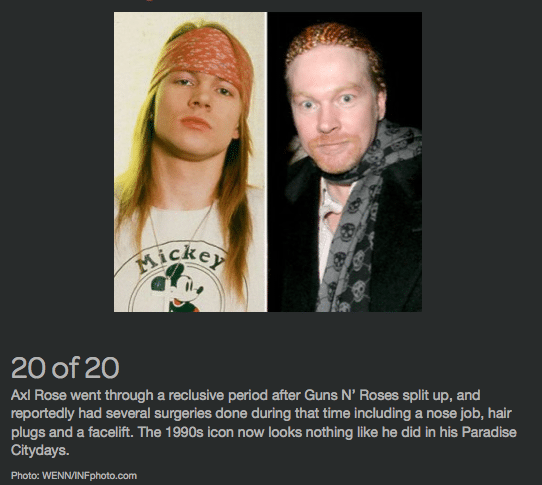 Take a look at all 20 photos on Radar Online here and tell us what you think.
Click here for the original blog post written by Dr. Jonathan Kaplan for BuildMyBod.