Here's the Oscars 2014 Edition from BuildMyBod! In case you want to read our live tweets posted during the Pre-Oscars Red Carpet, click here. In this blog, we'll discuss who's "enhanced" their look or who's lucky enough to just keep it real. But what's so interesting about that? Is there anything new about celebrities getting plastic surgery or other treatments? No! The interest doesn't lie in whether celebrities are getting plastic surgery, the interest is guessing who had what!
Good Look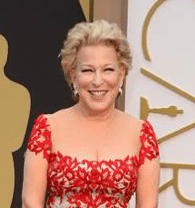 Bette Midler looked great. No evidence of surgery or Botox. All of her facial movements appeared natural. Not everyone can age gracefully but you have to respect those that can!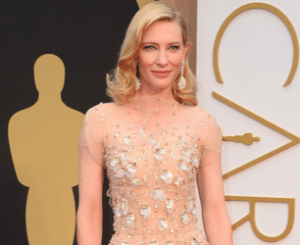 An additional example of the natural look can be seen in these cheekbones to the right! Cate Blanchett has no use for cheekbone augmentation with Juvederm Voluma!
Not So Good Look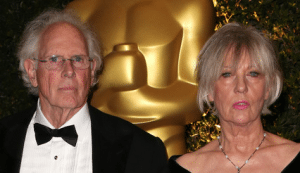 Bruce Dern's wife Andrea Beckett has very heavy bags under her eyes. This is due to the accumulation of fat. But this can be easily removed without an incision in the skin. By making an incision on the inside of the lower lid, the fat can be removed. This procedure immediately makes you more refreshed and rested. No reason not to do it.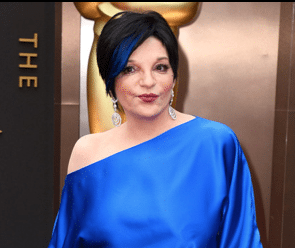 My tweet regarding Liza Minnelli was very vague and benign. I can't say the same for the opening remarks by Ellen Degeneres, this year's host. Ellen commented how the "man" impersonating Liza Minnelli did a very nice job with his makeup! Of course, it was Liza Minnelli, not an impersonator, but the comments were prompted by the fact that she looks very, very different than she has in the past. I'm guessing fillers to the lips and maybe even a nerve injury during a facelift that has given her the facial disharmony she's currently exhibiting. Nonetheless, a talented woman from what I'm told.
As I'm writing this, just saw Kim Novak presenting the award for best animated short. Looks like she and Liza had the same plastic surgeon!
Again, if you want to read more comments, please check out BuildMyBod's twitter feed here. Interested in some of the procedures the celebrities had? You can find out how much procedures of interest cost by clicking here.
Click here for the original blog post written by Dr. Jonathan Kaplan for BuildMyBod.