🌟SURPRISE BRUNCH WITH THE BAES GIVEAWAY!🌟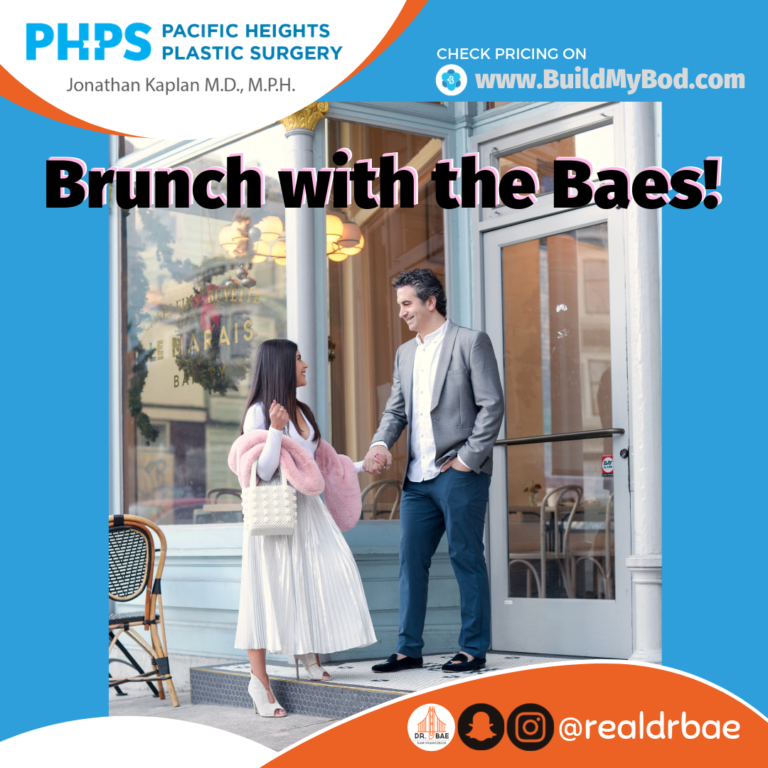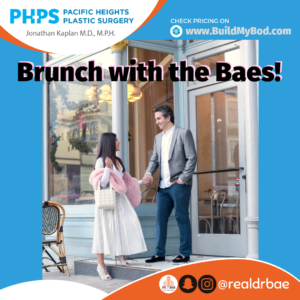 If you could have brunch 🥐🍳 with anyone in the world, who would it be?! Dr. Kaplan's wife, Kelsey – @kelseykaplanfashion on Instagram – would want it to be the entire Kardashian family 💁🏽‍♀️.
But if Dr. and Mrs. Kaplan, aka Dr. and Mrs. Bae, crossed your mind, it's your lucky day! (In case you're confused, Dr. Bae is just Dr. Kaplan's social media name! It's Dr. Bae because he's in the 'Bay' area but spelled 'Bae' because that's lingo for your significant other! 🤷🏻‍♂️)
For a chance to win brunch with Dr. Kaplan, @realdrbae, his wife and FIVE of your friends 👯‍♀️👯‍♂️, at the most talked about bakery and bistro in San Francisco @lemaraisbakery, follow the instructions below. Brunch with the Baes 💏 will be served on Saturday, January 19th at 11 am. The winner will be contacted with exact address and details.
Here's what you do:
Go to this photo on Dr. Bae's Instagram page (aka Dr. Kaplan) and like it
Be sure and Follow @kelseykaplanfashion, @realdrbae and @lemaraisbakery
In the comments, tag up to 5 of your friends you would invite to brunch
*** For extra entries, like our last 3 pics on @realdrbae
Contest ends at midnight PST on 1/10/19, the lucky winner will be announced 1/12/19. Fingers crossed!!
This contest is not associated with Instagram. Entrants must be 18 years of age and agree to Instagram's terms of use. No purchase necessary. Travel expenses not included.
The winner will be picked from a pool of entrants that followed all of the instructions perfectly. Questions? DM Dr. Kaplan's office through his Instagram account.
UPDATE: We chose the winner! Check out the video from that stupendous day below!
Brunch with the Baes VIDEO
Thanks to @lastmanmedia for the video!