Thanks to J. Lo and Kim Kardashian, patients often ask me for a Brazilian Butt Lift. In case you're not sure what that is, a BBL as the kids are calling it, is when your plastic surgeon takes lots of fat from the rest of your body during liposuction and then injects your own fat back into your buttocks. It gives a bigger, more voluminous appearance to the buttocks.
Brazilian Butt Lift Pricing and Photos
While everyone varies in the amount of fat they have to "contribute" to their butt, most of us have a little bit of fat in areas we'd prefer not! If you only have stubborn pockets of fat, then liposuction may not be necessary. You can also remove pockets of fat with CoolSculpting. But of course, if you freeze away your fat non-surgically with CoolSculpting, you won't be able to harvest that fat for your buttocks. So just consider the positives in this situation – you simply don't have that much fat! If you are a candidate for liposuction, then read on…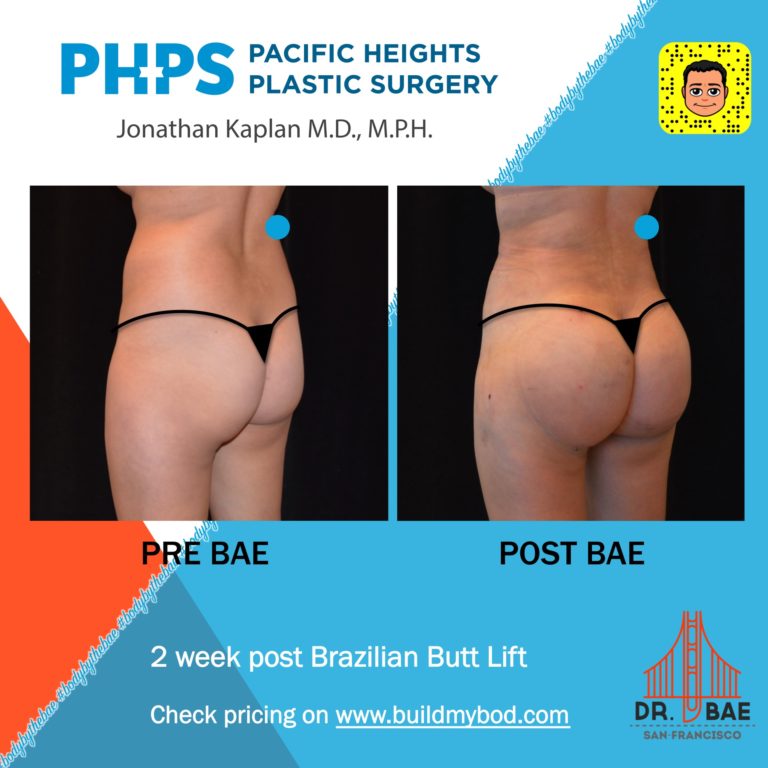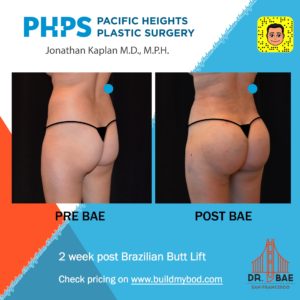 In the past, patients got liposuction to remove their excess fat. But in a very environmental friendly way, patients now want to recycle and reuse that fat by putting it into their buttocks! Thus, the Brazilian Butt Lift. After removing the fat, the fluid is separated from the good fat and injected into the buttocks. Since this is your own fat, there's no risk of rejection. Some of the fat will die because it won't establish its own blood supply (about 50% will die after 6 months) but what's left will stay forever.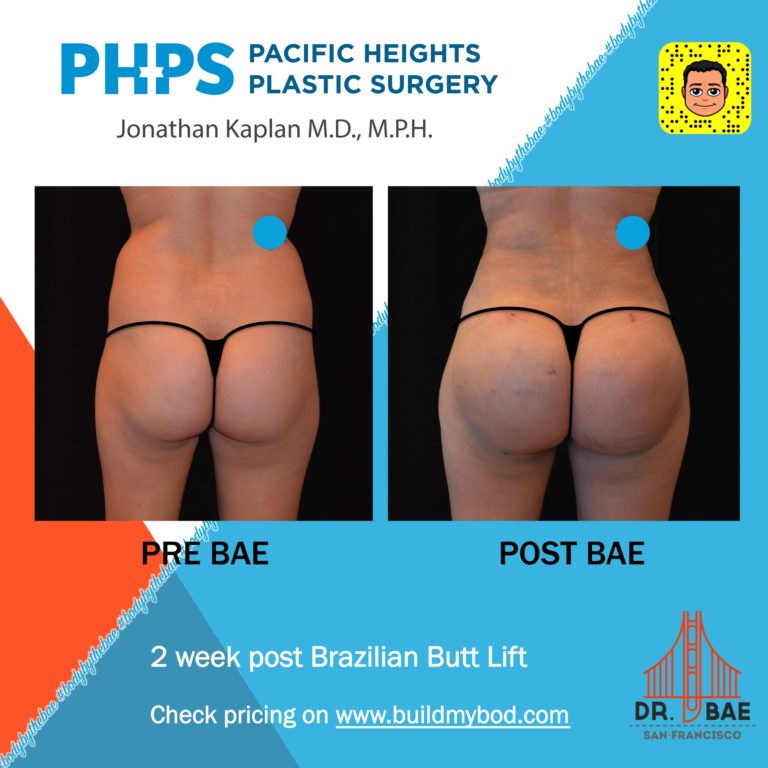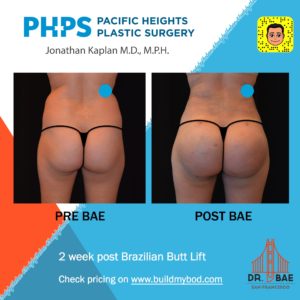 Since some fat will die, your doctor will typically overfill the buttocks assuming that after some is absorbed, it will give you the booty-licous look you're going for!
If you want to learn more about the Brazilian Butt Lift, start by looking at this surgical video:
Brazilian Butt Lift Surgical Video
For pricing on the Brazilian Butt Lift from Dr. Kaplan, click here.
Click here for the original blog post written by Dr. Jonathan Kaplan for BuildMyBod.