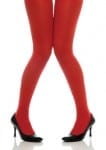 Everyone knows that Botox injections are a great way of getting rid of wrinkles . . . but did you know that the botulinum toxin also has some pretty incredible non-cosmetic applications?
Botox is already approved for the treatment of hyperhidrosis (excessive sweating) and chronic migraines—and on January 18, the FDA also approved it for use in treating overactive bladders.
"Overactive bladder" is a condition that causes those who have it to feel frequent, often unexpected, urges to urinate, which sometimes leads to involuntary urination. It's an uncomfortable and often embarrassing condition—and it's one that affects an estimated 14.7 million adults in the United States.
Botox injections have been shown to significantly reduce episodes of overactive bladder by relaxing the bladder, preventing it from contracting as frequently and thereby allowing for more "normal" urine storage.
In order to determine the safety and efficacy of Botox treatments for overactive bladder, the FDA assessed data from two clinical trials involving a total of 1,105 patients suffering from symptoms of overactive bladder. Participants were randomly selected to receive either injections of 100 units of Botox (20 injections of 5 units each) or placebo injections. The results revealed that the treatments are not only safe, but highly effective—in fact, scientists at Loyola University Chicago Stritch School of Medicine (SSOM) and the NIH found that Botox injected into the bladder muscle was twice as likely to eliminate overactive bladder symptoms in females as medications were.
Botox, of course, wears off after a number of months, so injections are not a permanent fix for overactive bladder. But for those who have found no relief from the condition in oral medications and other treatments, the FDA's approval for this treatment will come as welcome news!