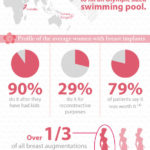 It may come as no surprise that breast augmentation has been the #1 cosmetic procedure for over a decade. But, you may not have realized exactly how popular the procedure has become. The growth rate has remained virtually recession proof over the past 20 years. This new infographic uses data from National Institute of Health (NIH), American Society of Plastic Surgeons (ASPS), RealSelf.com, and the...
Read more »
---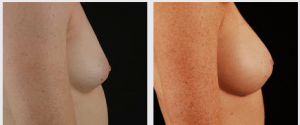 When you are getting ready for breast augmentation surgery, planning for the days following the procedure is just as important as planning for the days leading up to it. Here are some helpful things to know about what post-op care for breast augmentation looks like: You will be able to go home right after surgery, but that doesn't mean you will feel good – in......
Read more »
---
Video Transcript:  Hi, I'm Dr. Donald Brown and I'd like to talk to you about care of your Jackson-Pratt drain. The Jackson-Pratt drain has three parts. The first is this part, which is made of silicone and has multiple small holes in it that allows fluid to drain. The second part is the tubing, which is connected to the third part, which is the......
Read more »
---
Dr. Donald Brown discusses the history of Botox: Transcript of video: One of the most common procedures we do today is the use of Botox. Botox was actually discovered here in San Francisco at California Pacific Medical Center by Dr. Alan Scott. He used it to treat a condition called strabismus. Strabismus is a situation in which the eye muscles are unequal. One eye muscle......
Read more »
---