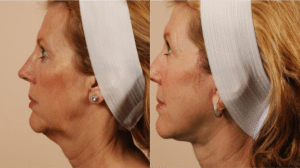 Blame it on the rise in selfies or celebrity necklines, but no matter what, men and women want a neck lift to improve their appearance. Sure, lifted eyes or a face may be on everyone's Christmas list but the best bang for your buck can come from a neck lift.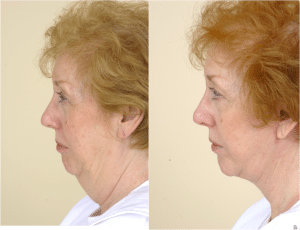 A recent NY Times article points out how men are increasingly taking part in cosmetic surgery and are looking to streamline their neck. There are lots of ways to do this but the most effective and longest lasting way to do it is a neck lift. In contrast to what you'd think, a neck lift doesn't have to put you out of commission for more than a few days. And with more and more people working from home on some days, it's relatively easy to recover in anonymity.

A neck lift requires incisions be made behind the ears so they're hidden in the hairline or behind the chin where they can be hidden as well. Aside from lifting and removing excess skin, a neck lift also includes tightening of the neck muscles and removal of fat that contributes to that "turkey gobbler" neck. All in all, a neck lift can transform the way you look for the better without a "full on" facelift and without the prolonged recovery that you expected.
And don't forget, a streamlined neck may be complimented nicely with a chin implant that can be placed through the same incisions required for a neck lift. That means, you don't have additional incisions to achieve that chiseled look you want.
Click here for the cost of a neck lift from Dr. Kaplan.
Click here for the original blog post written by Dr. Jonathan Kaplan for BuildMyBod.